Is Kashmir heading towards a second wave of militancy?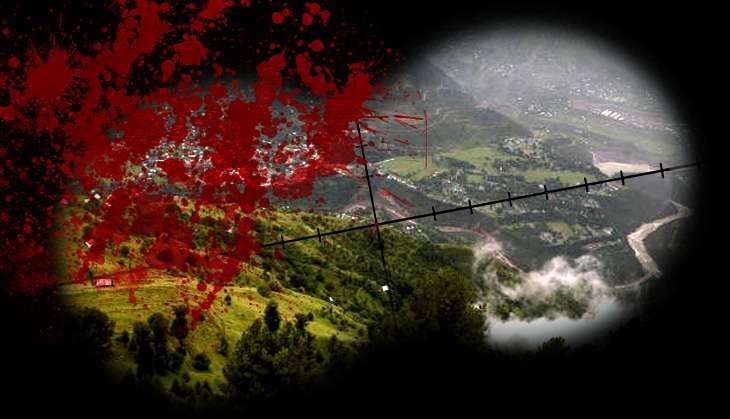 Reacting to the killing of 8 CRPF soldiers in Pampore, Congress leader Ghulam Nabi Azad said that after a long period of lull, militancy is returning to the Kashmir valley once again.
This is in line with what experts and senior military officers in the valley have been flagging for quite some time.
Also read - Pampore attack: why is Kashmir becoming deadlier for the CRPF?
Factors
Factors like huge turnouts at funerals of slain militants and an alarming increase in the rise of the young picking up the gun in Kashmir, are being compared to the 1990s when militancy was at its peak in the valley.
In 2013, for instance, 31 local youths were reported to have picked up guns. By the end of 2015 this figure was well beyond 70.
Experts estimate the number of active militants in the valley to be around 200. At least half of them are estimated to have joined these insurgent groups in the last two years alone.
There is no doubt that at the moment the conflict in Kashmir is red hot. Five encounters have happened in the valley in June already. At least 54 infiltration bids have been reported from the Line of Control (LoC) in the last six months. According to a senior paramilitary officer, BSF and CRPF together have suffered seven attacks since May 2015 in which they've lost 12 soldiers and have killed five terrorists.
Also read - Mehbooba's sole priority is BJP's goodwill. Kashmir be damned
According to Vikram Sood, former chief of Research and Analysis Wing (R&AW), there's no other way to rationalise the current spike in terror cases unless we factor in Pakistan.
"This problem of terrorism is linked directly to strategies decided in Islamabad. Quite clearly relations between the two nations have soured and Pakistan wants to bring India down a peg or two. We have seen this happening whenever India has become popular on world stage and made big strides in international diplomacy. There's no other explanation for the current spell of attacks in Kashmir."
Former National Security Advisor (NSA) of India, MK Narayanan says that before we get to the question of Pakistani deep state and militancy in Kashmir, we should focus on the problem of increasing radicalisation in the valley.
"Radicalisation rather than militancy and alienation is the new threat in Kashmir. The danger is real. Far more than ceasefire violations, actions of the Pakistani deep state, terrorist incursions, and the separatists in Jammu & Kashmir, the looming threat that can no longer be ignored is the inexorable move towards extreme radicalisation. This has proved to be an irresistible magnet for the Muslim youth in many regions of the globe, and the youth in Kashmir cannot be expected to remain immune to such propaganda."
Lt. Gen. (retd.) Ata Hasnain, former military secretary who also commanded an army corps in the valley, doesn't agree with the premise about resurgence of militancy in the valley. But he adds that he's unhappy because there are more local terror groups in Kashmir now.
"There is no crisis. Such situations come and go. When the Army lost 8 men at Hyderpora Chowk (near the Airport) on 23 June, 2013 no one said it was a crisis."
The way forward
What is the way forward for security forces in the valley? A day after the encounter, a CRPF team inspected the site to assess their position. A day after that, on Tuesday, a three member team of the MHA was also dispatched to the site, as a part of a security review process by the Home Minister.
While our intelligence and security forces review their tactics in Kashmir, the experts Catch spoke to said that the situation in Kashmir did not merit a radical change in operations.
"No big changes are required. We need to give our soldiers better protective gear," Narayanan said.
According to Bharat Karnad, a research professor in national security studies at the Centre for Policy Research, the only way forward is to push for better intelligence.
Also read - Mehbooba's Eid gift: amnesty for Kashmir's 'misguided' youth
"I don't think local support for militants has increased over time. Yes there are some political complications in region in form of the PDP- BJP alliance that is pulling in different directions, which is not helping tackle terrorism very much. And instead giving space to radicals and separatists. But while this reality we cannot change, what we can do is push for a better intelligence network to try and preempt these guys."
Hasnain said that what's required is better coordination between the various security forces. "The unified command must get down to task and ensure better coordination and remove all potential of careless movement such as unescorted vehicular movement. The road opening party on the highway must be reinforced, especially in the Amarnath Yatra route."
He added that areas such as more active areas in the valley like Pampore, Bijbehara and Anantnag needed more presence of CRPF with army backing them up at critical moments.
It's true that the time from May onwards, till winter, is when militants become active in the valley and number of encounters rise every year. But there's no doubt that the youth in the valley are feeling more warmth towards militancy than they have in a long time. This is an issue that the defence establishment of India will have to deal with separately.
21 year old Burhan Wani, perhaps the most wanted man in the valley, is idolised by sections of the Kashmiri youth, and unlike militants of the past he doesn't mind sharing his photographs and videos, which spread like wildfire every time they're released, in the valley.
In tackling militancy, security forces and intelligence department, for whatever revisions they bring to their existing policy, may have to think beyond military solutions alone.