Include Lakshmi, Ganesh images on currency notes to bring India's economy on track: Kejriwal's appeal to PM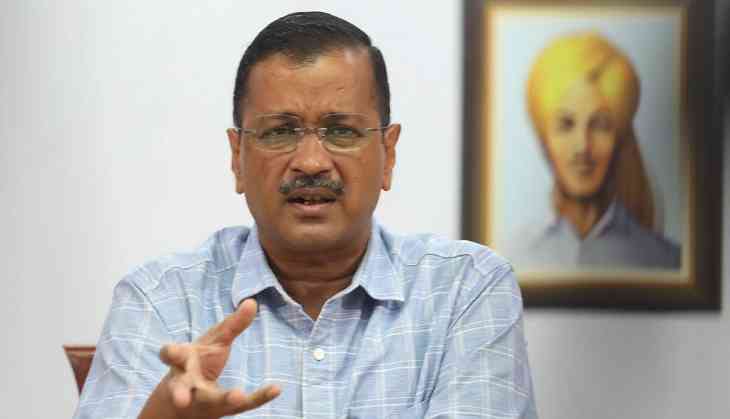 To improve India's economic situation, Delhi Chief Minister Arvind Kejriwal has appealed to the Central Government to include images of Goddess Lakshmi and Lord Ganesh on currency notes, according to the CM this will bring prosperity to the country.
"Today I appeal to the central government and Prime Minister Narendra Modi. On Indian currency there is a photo of Gandhi ji, let that be, on the other side of currency, a photo of Shri Ganesh Ji and Lakshmi ji should be put," he said.
"As I said we have to make lot of effort to improve the economic situation of our country. But also with that, we need blessings from Gods and Goddesses. The whole country will get blessings if on currency notes, there is a photo of Ganesh Ji and Lakshmi ji on one side and Gandhi ji on other side," Kejriwal said.
Clarifying that he is asking to change the currency notes, the Delhi Chief Minister has requested to include the pictures of the deities on the new currency notes as the gods were associated with prosperity. "Everyday new currency notes are printed. These pictures can be added then," Kejriwal said.
CM Kejriwal also gave an example of Indonesian currency that features a picture of Lord Ganesh.
"Indonesia is a Muslim majority country and has only 2-3 per cent Hindus and they have Ganesh ji's photo on their currency… when Indonesia can do it, why can't we," he asked while addressing a press conference in Delhi.
India's foreign exchange reserves dropped by USD 4.5 billion from the previous week to a more than two-year low of USD 528.367 billion for the week ending on October 14.
The country's foreign exchange reserve, in the preceding week, stood at USD 532.868 billion, as per RBI data. Additionally, India's foreign currency assets plunged by USD 2.828 billion to USD 468.668 billion during the week. Notably, India's foreign currency assets are the biggest component of the forex reserves.
During this week, the value of the gold reserve also fell by USD 1.5 billion to USD 37.453 billion.
In recent weeks, the Indian rupee has fallen to fresh all-time lows as the US dollar has strengthened against most major world currencies.