IAF desperately needs more jets; but the Rafales may be a while coming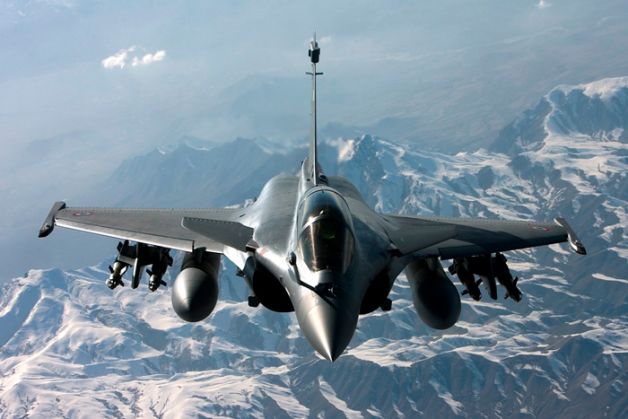 New deal
Narendra Modi\'s govt is renegotiating the Rafale deal signed by UPA-II
India will now buy 36 jets straight away
Losing out
The new deal doesn\'t have a \'Make in India\' component in defence sector
Technology transfer also seems a distant goal
It may take three more months for India and France to seal the Rafale fighter aircraft deal, said a source in the know. A lot has changed since Prime Minister Narendra Modi announced his decision to buy 36 jets in 'fly-away' condition in April.
Differences have cropped up between the two countries on three major counts: regarding the 'Make in India' component of the deal, tweaked weaponry and number of bases. France has also warned that delays in reaching an agreement will escalate project costs.
There have been some major departures in the terms of agreement regarding transfer of technology and building combat aircraft in India. The absence of these conditions would be a big loss for India, especially the 'Make in India' campaign vis-a-vis the defence sector, a source said. Some in the government, however, are optimistic about getting technology in the future.
According to Bharat Karnad, a research professor in national security studies at the Centre for Policy Research, the deal doesn't benefit India much:
"We keep buying jets, but what's the point now. If all the French are doing in terms of investments is to build up small executive jets, it doesn't help us.
"We have to raise facilities for maintenance and spares no matter whether we go for combat aircraft or civilian planes. If we get combat aircraft technology it would help our defence sector."
The Rafale deal has been reduced to a straight-up cash transfer with no future benefits. "Usually in such big deals, the buyer has the upper hand. But here the PM has given into the French for some reason," Karnad said.
But Lieutenant General (retd) Anil Chait, the former head of Integrated Defence Staff, thinks the terms have changed in line with Indian requirements. India still has a chance of bolstering its defence sector and negotiating for technology transfer.
"See, earlier our necessity involved a large number of aircraft. This has changed. Technology transfer will not make sense for the French if we buy just a handful of jets. But we haven't lost anything and India can start new negotiations," he said.
At the moment, however, both the governments are looking to close the deal soon. A senior delegation from France's defence ministry, including their Director General of Armaments (DGA), arrived in Delhi two days ago to expedite the process.
India seeks 2 operating bases for the jets; France wants to argue it down to one
Their Indian counterparts, who were given the go-ahead to negotiate on 1 September, also have reasons to be eager to wind up acquisition of the multi-model fighter aircraft. The process had started way back in 2007.
India is expected to ease out at least three squadrons of obsolete, Soviet era MiG 21 and MiG 27 by the year end. That would cut down Indian Air Force's strength to 32 squadrons - 576 fighter jets short of a a required flight strength of 750. That's what the IAF would need in case of a two-front war with Pakistan and China, according to the IAF vision document.
The two sides are now finalising the draft Inter-Governmental Agreement (IGA) that will be signed as part of the deal.
Points of contention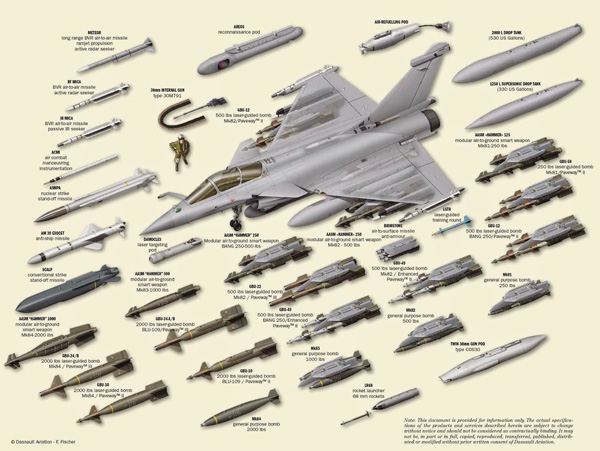 Critics pointed out the 'Make in India' lacunae in the deal as soon as Modi announced the purchase of 36 Rafale fighter jets (of a total 126) at about $200 million apiece during his France visit.
Modi announced the $10.4 billion deal struck by UPA-II was unviable and needed some changes. He struck a new deal that has been pending for four months.
The current government began negotiations for a 50% offset clause, which has become one of the sticking points. Indians demanded that of the total money spent on the Medium Multi-Role Combat Aircraft (MMRCA) project, the French have to invest half the value on other schemes in India.
The investments can could include civilian projects: Dassault can make Falcon executive jets and Thales can invest in smart cities. According to a a media report, the French have agreed to the 50% offset clause, which would be worth up to $4.5 billion. The details aren't known yet.
The second issue is that of modifications and integration that Indian Air Force now wants in Rafale jets. India reportedly asked Dassault Systems to equip the Rafales with gadgets such as Israeli helmets with mounted display. We have also sought some tweaking in weapons technology so that the machines can fire missiles other than what the Rafales carry, including those of US make.
Third, India wants Dassault to set up two bases for the Rafales. For the French, this means twice the planned machinery, testing facilities and expenses. Dassault would want fresh negotiations for these. The French have argued that both Qatar and Egypt, which have struck similar deals, have opted for one base.
The sooner the better
The deal is important for both India and France. The billions of dollars will help the French defence sector, which is competing with Eurofighter Typhoon and Lockheed Martin. Moreover, the pace at which India has just signed a $3.1 billion deal for Boeing Apache and Chinook helicopters is likely to make the French envious and anxious.
India should be more anxious: IAF has 33 combat squadrons against a sanctioned strength of 39.5, which is sought to be raised to 42. The gap will widen further with three squadrons being phased out this year.