Harsh Goenka takes Sholay film dialogues' help to give lesson on coronavirus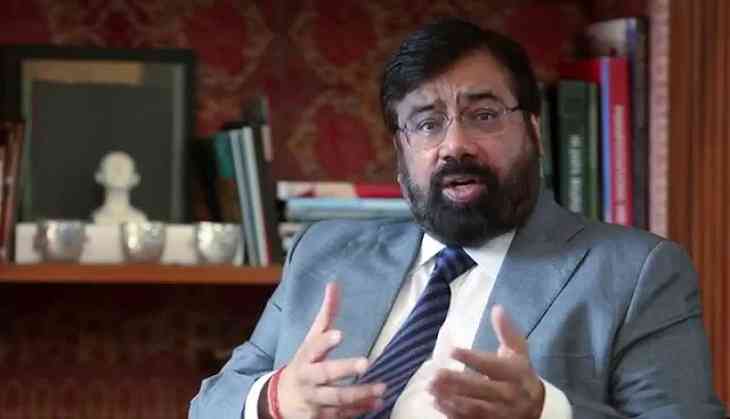 The novel coronavirus outbreak in India has affected over 1,900 people while 50 death cases have been reported so far. However, the government is trying its best by ensuring people stay indoors and maintain social distancing in a bid to keep the infection at bay. Recently, the country is on a 21-day nationwide lockdown since March 25.
India's popular faces are also asking to follow the lockdown and stay in their home only. The latest faced added to the list is industrialist Harsh Goenka who also gives the lessons that everyone must abide by during the lockdown, but with a twist. The 62-year-old tycoon took the help of Amitabh Bachchan, Dharmendra, Hema Malini, Jaya Bachchan, Amjad Khan starrer 1975 superhit film Sholay.
His style of giving important lessons on coronavirus has won the hearts of netizens and in no time, the tweet has gone viral.
From Jo dar gaya samjho mar gaya to tera kya hoga kaliya, Goenka has taken help of superhit dialogues to teach an important thing about COVID-19.
Check out what he wrote:
Lessons from SHOLAY- #COVIDー19

1. Jo Dar Gaya Samjho Mar Gaya - DO NOT PANIC

2. Kitne Aadmi The? - DO NOT GO TO CROWDS

3. Yeh Ramgarh Wale Apni Betiyon Ko Kaunsi Chakki Ka Aata Khilate Hain Re? - KNOW YOUR GROCERY STORE

4. Ab Tera Kya Hoga Kaliya!-BE INDOORS, BE SAFE!

— Harsh Goenka (@hvgoenka) April 1, 2020

Netizens go gaga over his way of teaching lessons on the novel coronavirus. His tweet has garnered over 700 likes. Several people make fun of it while some add more suggestions to his list.
Here's what Goenka's followers wrote:
Lessons from SHOLAY- #COVIDー19

Yahan Itna Sannata Kyon Hain Bhai - Keep Quiet Don't Disturb Others.

Ye Dono Haath Mujhe De DE Thakur - Soap & Sanitizer telling us wash hands well.

Budhiya Going To Jailing & Chakki Peesing & Peesing. - If You Go Out, You Will Go To Jail. 😀

— Dinesh Joshi. (@dineshjoshi70) April 1, 2020
Can we rewrite No. 1 as "Jo Bahar Gaya, Samjho Mar Gaya"?

— Anil Hanagud ⚽ 🏏🎾🏆 (@AHanagud) April 1, 2020
April 1, 2020
But What Thakur can to do at the Age of 'Frequent Hand Wash'.. 😊

— SUDHIR MISHRA (@SHAHSUDH) April 1, 2020
5 Aadhe idhar jaao,aadhe udhar jaao,baki mere pi6e aao-Social distancing

6 Thakur ye hath muje de de-plz wash your hands,use soaps & sanitizer

7 ye dosti hum nahi todenge-No discrimination wid those who r fighting against #COVID19 -patients,health service providers nd all

— CA Jay Buch (@CAjaybuch) April 1, 2020
आज घरवाली बोली ,
आर्यपुत्र भोजनशाला में उपयोग किए गऐ भोजन पात्र आपकी प्रतीक्षा कर रहें है उनको स्वच्छ करने के उपरांत ही आपको गरम पेय और अल्पाहार मिलेगा

रामायण_ और_ महाभारत_का _असर
😁😁

— Mrs.Sonaldevi Verma (@sonaldeviverma) April 1, 2020
What's your reaction on Harsh Goenka's tweet? Share your views with us...
Also Read: Andhra Police: Cop raises awareness while riding horse painted with images of COVID-19 [PIC]