Harming nat'l interest, harmony, foreign ties: scope for abuse in new NGO rules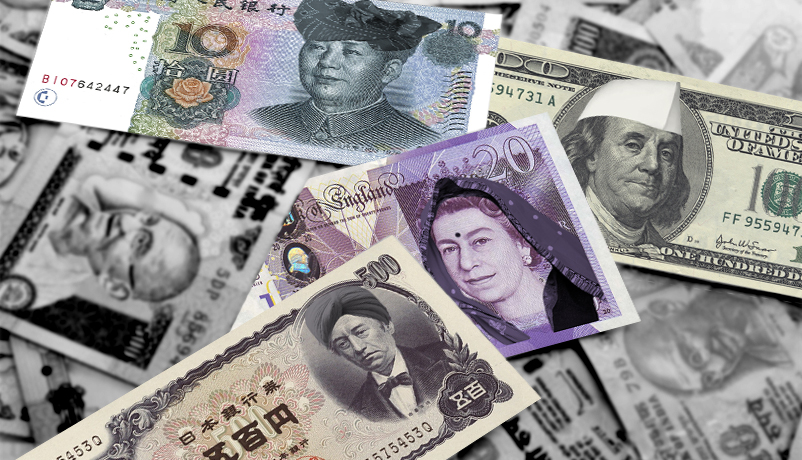 Moving formally to regulate NGOs, the Narendra Modi regime, on 14 December, approved changes to the Foreign Contribution Regulation Act, 1976. The law governs registration and funding of NGOs.
What are the major changes?
NGOs must file their annual returns online, no hard copies are required. Registration and funding applications must also be filed online.

They must put details about "receipt and utilisation of foreign funds" on their own websites or those "prescribed" by the government every three months

All NGOs must sign an undertaking that acceptance of foreign funds won't be "detrimental to India's sovereignty and integrity, its economic and strategic interests, freedom or fairness of elections, harmony among religious, social or linguistic groups, friendly relations with foreign states".
How will the changes affect NGOs?
"Who will decide what could harm the sovereignty and integrity of the country and what couldn't?" asks Javed Anand of Sabrang trust, suggesting this clause could be used as an excuse to clamp down on NGOs.
Javed Anand: who'll decide what could harm the sovereignty and integrity of India and what couldn't?
Anand's wife and civil rights activist Teesta Setalvad is also associated with the trust.
Also Read: The bizarre FIR against Teesta Setalvad as Zakia Jafri case approaches
Several activists said laws are already in place to prevent anybody from deliberately jeopardising religious harmony or elections. "The constitution provides for such measures. There is no need for a separate undertaking for NGOs," says Anand.
Also read: Greenpeace India society's registration cancelled, govt orders NGO to shut down in a month
That's not all. The clause, "detrimental to economic and strategic interests" is so vague it's screaming to be abused.
"The court will be the only recourse for NGOs to discuss whether an activity is a threat to 'national or economic interests', and, if so, whose interests will it really serve?" says Anand.
He gives the example of land acquisition, where "corporate interests could be given precedence over the interests of local communities whose land is being acquired".
Since most NGOs don't have the financial strength to fight every battle in court, they will vulnerable to state pressure. "This is no doubt a draconian amendment. NGOs will suffer. Many will find it difficult to even sustain daily activities."
Wilfred D'Costa, the co-ordinator of the Indian Social Action Forum, says the changes are intended to scare, with the threat of lawsuits, the people and institutions that fund NGOs. INSAF describes itself as "a social action forum resisting globalisation, combating communalism and defending democracy".
Also read: Modi govt crackdown on NGOs: what is driving the repression?
"Too much of this is also to create fear, especially among smaller NGOs," D'Costa adds. He is, however, grateful the the proposed changes don't ban "anti-governmental or government policy activities".
Too much of this is to create fear, especially among smaller NGOs: Wilfred D'Costa, INSAF.
Anil Chaudhary of the Popular Education and Action Centre, or PEACE, echoes this view. "NGOs will be more apprehensive of accepting foreign funding and many of their activities will be affected."
PEACE was among the six NGOs which got notices from the Intelligence Bureau in June last year for "stalling development projects".
Will the changes make NGOs more transparent?
The government argues that making it mandatory to register, submit returns and make payments online and publish details of their funding will help bring greater transparency to the working of NGOs. Will it?
D'Costa is optimistic. "The low-staffed FCRA department has no capacity to even open envelopes and file them, forget peruse them. So online movement of forms and money is easy to be controlled and monitored."
Also read: How to kill a mockingbird: lessons from the Greenpeace crackdown
"What is wrong in NGOs being transparent about their finances? They should be transparent as they deal with largely public money or aid."
Anand too believes this will improve transparency provided the government is sincere about it. "It's a great step to reduce the number of application forms and dependence on hard copies," he says.
"But taking matters online has one problem: it'll be easier for the government to ignore requests and proposals NGOs raise online."
Also read: Protests have become a fashion. Writers have become politicians: Alok Nath
While it's the prerogative of the minister or bureaucrat concerned to respond to an NGO's request for a meeting, Anand explains, the changes will leave it to the entire ministry or even a third party if the request should be granted.
Chaudhary disagrees, however. "Putting all documents online won't resolve the issues. The government doesn't have the wherewithal and the manpower to check the functioning of these NGOs. There is no guarantee it'll respond faster by just shifting certain matters online."
"All this is just to create a atmosphere of pressurising NGOs to decry foreign funding of any kind," he says.
More in Catch:
Who's afraid of Dawood Ibrahim? Not the ones who took part in this auction
Female and want insurance? LIC wants to know when you had your period
Malnourished children still a problem for India, but things looking up
Wake up, govt! India's AIDS programme stands on the brink of collapse
NGT's diesel car ban hurts the industry. But will it curb pollution?