NGT's diesel car ban hurts the industry. But will it curb pollution?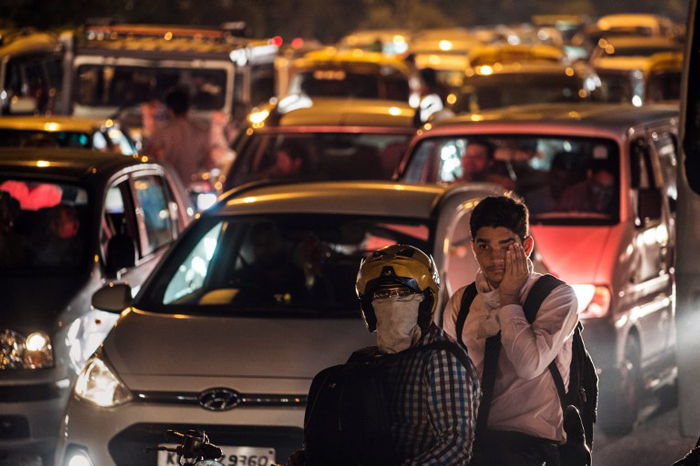 Desperate times call for desperate measures. The National Green Tribunal's ban on registration of diesel cars in Delhi till 6 January is one such measure to curb the alarming air pollution in the capital.
However, the decision has put the automobile industry in a spot. Car manufacturers are staring at a loss running into thousands of crores.
Diesel cars account for nearly half of the 18 lakh passenger cars sold a year in India. The Delhi market accounts for 7% of these sales.
The NGT's ban has locked Rs 1,000 crore worth of diesel cars in Delhi's showrooms.
The cascading effect
Although the NGT ban applies only to Delhi, other states are likely to follow its lead. Himachal Pradesh, in fact, has already announced similar measures, and industry experts say it wouldn't be a surprise if Bangalore, Chennai and Mumbai do the same.
Why do diesel cars dominate our roads?
In the 1990s, Europe began encouraging people to buy diesel cars as an alternative to traditional petrol vehicles. Since diesel engines were seen as more fuel efficient, their promotion was considered as a way to cut carbon dioxide emissions and, thus, contain global warming.
Also read: Blanket banks & hefty fines: has NGT's zeal put its future in jeopardy?
As India follows the European standards for fuel emissions, diesel cars became popular here as well. That they were cheaper for customers and yielded higher margins for manufacturers - typically about Rs 1-1.5 lakh premium over a petrol variant - greatly helped.
Why are they considered more polluting now?
While diesel cars emit less carbon dioxide, they emit higher levels of other toxic air pollutants like particulate matter and nitrogen oxides.
And since Delhi's air pollution is caused mainly by particulate matter, the axe has fallen on diesel cars.
Can diesel cars be made cleaner?
The only way to make diesel cars less polluting is by adopting modern fuel efficient technologies.
Currently, Indian cars, diesel as well as petrol, run on BS IV fuel in Mumbai, Chennai, Delhi and on BS III in the rest of the country. The European Union, on the other hand, switched to the much cleaner Euro V fuel in 2009.
Also read: National Green Tribunal questions Kejriwal's odd-even formula
Given its soaring pollution levels, India should already have adopted Euro V fuel, but it's not even available in the country.
"The industry is already manufacturing Euro V compliant vehicles for the export market. But due to non-availability of fuel, the automobile companies have not complied with these norms in the domestic market," says Gaurav Vangaal, Auto Expert, IHS Automotive.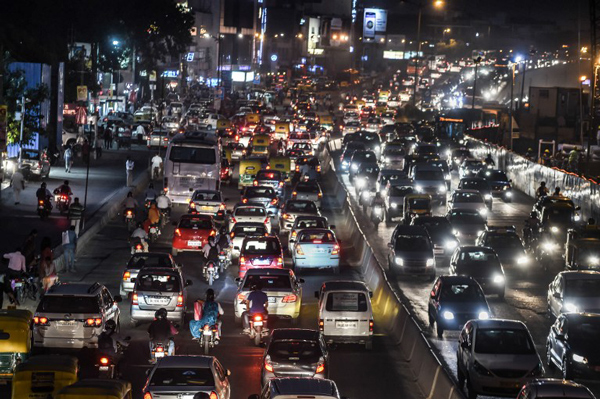 It won't be easy to switch to Euro V fuel efficient technology, however. For one, it's quite costly. It would require an investment of Rs 80,000 crore from oil marketing companies and Rs 30,000-Rs 40,000 crore from the automobile industry.
As for the customers, every car with this technology will cost up to Rs 90,000 more.
"The way we have implemented fuel emission norms in this country is wrong," says Abdul Majeed, a partner at Price Waterhouse and an auto-expert. "There has been a blame game between the industry and the government. This has to stop now."
Also read: No new diesel vehicles to be registered in Delhi. At least for a while
"It's important to set a timeline for the implementation of Euro V norms in the entire country. Otherwise, there would be more loss to the industry in the future."
Should we turn to electric cars?
According to Majeed, as governments the world over try to reduce urban pollution, there are opportunities for companies working on cleaner electric cars.
Currently in India, only Mahindra & Mahindra has an electric car brand, Reva. However, due to increasing focus on cleaner technologies, more companies are likely to move in that direction.
"The government has not been supportive towards electric vehicle industry in the country," complains Sohinder Gill, Corporate Affairs Director, Society of Manufacturers of Electric Vehicles.
"Now that the government is desperately looking to reduce carbon emissions, we hope to get some tax incentives for the electric vehicle industry. Only then will the leading players think of investing in developing better technologies for electric cars in India."
Curbing pollution has never been more urgent for this country. But there is a cost to it - for the government, the industry and the consumers. The question is, are we ready to pay for cleaning up our air?
Also read: What PM2.5 pollution really means. And what it's doing to you and your kids