Gujarat: Woman cop files complaint of 'misbehavior' against Congress MLA Vijri Thummar with Women Commission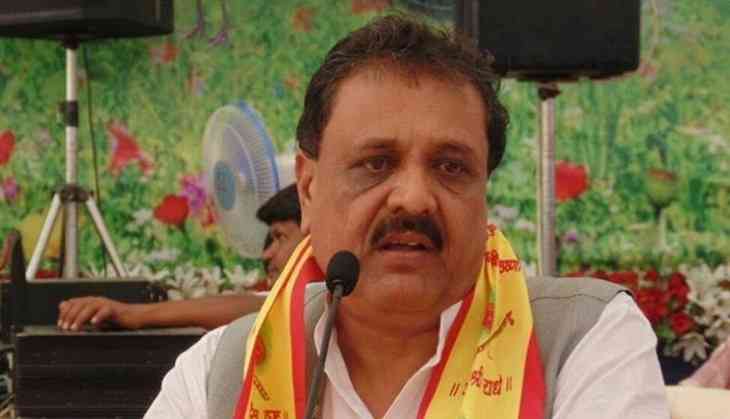 Congress MLA Virji Thummar has been accused by a woman police sub-inspector (PSI) of Adalaj police station of misbehavior and she filed a complaint with Gujarat Women's Commission. But the MLA denied the allegation.
Reportedly, the alleged incident is of September 18 on the first day of the state Assembly's Monsoon Session when the inspector was deployed at Gate No.1 of the Assembly complex.
"That day, we were instructed to allow only the MLAs and the employees of secretariat after checking their identity cards. Accordingly, I was doing my duty, but this MLA pushed me without any reason. So, I gave a complaint to the Women's Commission that day itself.I only want the commission to take some exemplary action in the matter so that such incidents do not recur," the inspector told The Indian Express without identifying herself.
Calling the allegation 'baseless' and 'unfortunate', Thummar, who is an MLA from Lathi constituency of Amreli district, said ""The allegation is completely baseless and unfortunate. I was there at Gate No. 1 of the Assembly and as an elected member of the Assembly it was my privilege to reach the Assembly in time. I was holding my card in my neck and yet they were insisting to reveal my identity. Three Congress women MLAs were also with me. And there is no question of misbehaving with a woman PSI. Neither me nor any Congress leader would do that."
He further said "I find it very unfortunate that this incident is being dragged into a gender controversy. A cop is a cop, there cannot be a gender of a cop. If the commission calls me, I will give my reply in detail".
Chairperson ofGujarat Women's Commission Leelaben Ankoliya denied to comment on the complaint.
Also read: Rewari gang-rape: Haryana topper still in the hospital; missed central government entrance exam she had been preparing for months