Forget Rathore's rhetoric, does India really have the capacity to get Dawood?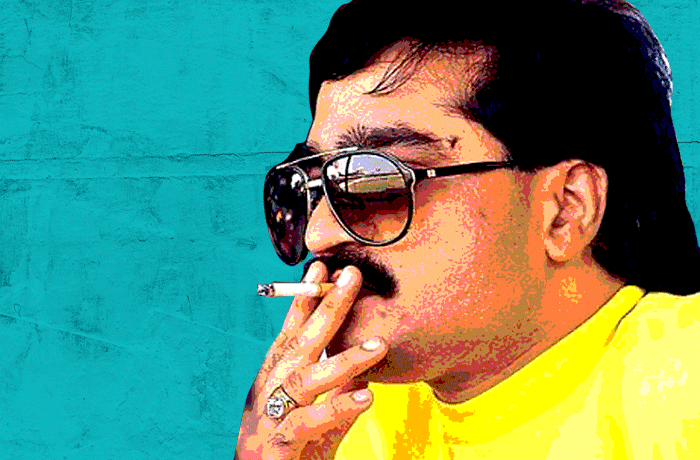 The bluster
I&B minister Rajyavardhan Rathore claims India can neutralise Dawood Ibrahim
Rathore isn\'t even in-charge of home or defence. So why is he making such claims?
He had earlier gloated about India\'s \'operation\' inside Myanmar
Leave aside his bravado, does India have any realistic chance of getting Dawood?
The options
India can convince Pakistan into handing over Dawood. But it hasn\'t worked so far
Pakistan could push Dawood into a country India has an extradition treaty with
It would be easier for India to extradite or eliminate him if he is not in Pakistan
Col Rajyavardhan Rathore has done it again. If there was any doubt that Rathore was the man to go to in order to know about the NDA government's policy on cross-border operations, it has been put to rest now.
The Minister of State for Information and Broadcasting told India Today TV on 6 September that it was possible for the government to carry out a Myanmar-style operation in Pakistan to bring back or neutralise Dawood Ibrahim. He also said that all options were available to India - saam, daam, dand, bhed - and the government will use whichever required.
Strategic analysts are aghast at this repetition of a public announcement of an aspect of foreign policy that should only be discussed behind closed doors. In June 2015, Rathore had hit the headlines when he said that Indian Army's cross-border operation in Myanmar was a message to all countries, including Pakistan. He also said told groups harbouring "terror intent" towards India that "we will strike at a place and at a time of our choosing".
Rathore's bravado aside, what are the realistic options for India to bring its most wanted fugitive to book?
1. Diplomatic option
Pursuing the diplomatic route, India can try to convince the Pakistanis to hand him over. Former Indian high commissioner to Islamabad Satyabrata Pal says the only diplomatic options are persuasion and negotiation. He adds that we have tried this route many times, but without success.
The problem with this option, as former Foreign Secretary Kanwal Sibal points out, is that even if India had an extradition treaty with Pakistan, which it doesn't, admitting to Dawood's presence within their territory would be a major loss of face for the Pakistani establishment.
2. Extradition via a third country
Another option could be for Pakistan to push Dawood out of its territory to a Gulf nation that India has an extradition treaty with. These countries include Kuwait, Bahrain, UAE, Oman and Saudi Arabia.
However, many media reports have emerged in last few years stating that Dawood is comfortably ensconced in Pakistan. Also, there appear to be no indications of the Pakistani establishment forcing him out. Moreover, Sibal also argues that there is a positive mood in the Gulf countries towards India and they may not want to risk introducing a possible irritant.
3. Covert operation
Ever since American Navy seals took out Osama Bin Laden in Abbottabad, many have been occupied by the idea of India attempting a similar operation against Dawood on Pakistani soil.
This is easier said than done. As Rana Banerjee, former special secretary of India's external spy agency R&AW points out, India does not have the capacity that forces in the West have. Besides the fact that it needs a lot of hard work, Banerjee points out, India also has a lot of loose ends such as the lack of a policy consensus on Dawood and lack of a unified command that could co-ordinate such an operation with our special forces.
According to Ambassador Rakesh Sood, who has also served at India's High Commission in Islamabad, this is linked to another question: whether such an operation could be done on Pakistani soil or when Dawood goes to a third country. It would be more difficult to execute it in Pakistan, because of the level of security that he enjoys there.
Ajai Sahni, Executive Director of the New Delhi-based Institute for Conflict Management, doesn't mince his words in saying that India dismantled its covert capabilities since 1977 and the NDA government hasn't done anything so far to build these. Rathore's statement, Sahni adds, is just big talk. He says that either Rathore is seeking publicity for himself or the government is seeking publicity on an issue it has no capacity to act on.
Announcing secret operations?
In spite of the difference in opinion within India's strategic affairs community over the country's capacity to carry out a covert operation against Dawood, experts are united in saying that if any government is planning such an operation, it doesn't talk about it in public domain.
"When Americans took out Osama, they didn't say they are going to do it," says G Parthasarathy, former High Commissioner to Pakistan.
Former chief R&AW chief CD Sahay chooses to stay mum on the subject, explaining that as professionals, we are aware that talking about it in public domain helps the enemy more than the Indian public. A covert operation, Sood points out, by its very definition should not be announced.
What then explains Rathore's repeated statements? Banerjee says it is double speak to brow-beat Pakistan. This is in keeping with the NDA government's Pakistan strategy, he adds, which is just to confuse and create a hype.
Either Rathore is seeking publicity for himself or NDA wants mileage on a issue it can't act on
Sibal, however, argues that the statement seems deliberate since Rathore had made a similar statement earlier, referring to the cross-border operation in Myanmar. The fact that the minister has repeated it shows that last time he wasn't prevented from making such a statement again. What is further surprising is that Rathore is a junior minister and doesn't have functional charge of any of the concerned ministries - external affairs, home and defence.
These arguments make the objective behind Rathore's statements on army operations mysterious, if not laughable. If India is indeed planning a cross-border covert operation in Pakistan, why let a junior minister in a ministry not concerned with the issue mention it in public domain? In fact, why mention it at all? We will have to wait and see who answers these questions, the government or time.
Read more: Cyber War: a guide to state-sponsored digital assaults
In the news: What got Rakesh Maria transferred? Politics, rivalry or the Sheena Bora case?
Deep dive: The cult of sneakers: how this iconic shoe went from crime to catwalk
People to watch: Grit, guts and 21 grand slams: Serena Williams is on the verge of making history