Foot soldiers of demonetisation: Govt gets the youth to spread the 'go cashless' message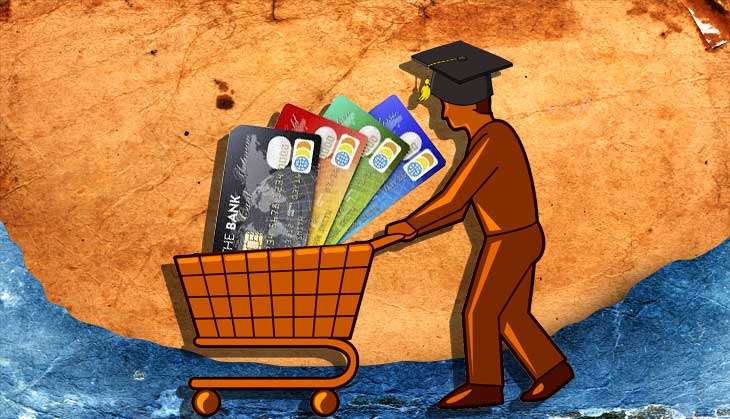 Ever since cash emerged as the Modi government's most pressing enemy, the Union Ministry of Human Resource Development (MHRD) has been on a mission - to enlist the country's youth as foot soldiers in the BJP's war on cash.
After all, the youth are the country's biggest human resource, with more than 50% of the population aged under 25 and more than 65% under 35.
On 8 November, PM Narendra Modi had announced his "war on black money", withdrawing Rs 500 and Rs 1000 notes from circulation, thereby pulling out nearly 84% of the currency in circulation in India.
Three weeks later, as the enemy mutated from 'black money' to 'cash', HRD minister Prakash Javadekar was ready with the Vittiya Saksharata Abhiyan - a campaign launched on 1 December to mobilise students at all government-funded higher education institutions (HEI) as volunteers to spread 'digital financial literacy' among the people.
The right people
As the MHRD uses the education system as its battlefield, all centrally funded higher education institutions in the country have received a mandate to "go cashless" in all their transactions.
But less than one-fourth of India's college-going youth actually attend college - India's Gross Enrolment Ratio (GER) in higher education was 23.6% in 2014-15 - so the MHRD could obviously not deploy them all.
This is where the Ministry of Youth Affairs and Sports came in, and it has been doing its part as well.
Then there is the BJP's youth wing, the Bharatiya Janata Yuva Morcha (BJYM), that has been busy in different states with its "Youth for Digital Paisa" campaign, organising workshops and raising "digital awareness" among people.
And what about school-going children? While enlisting them in the war could be questioned on the grounds that they are too young, the MHRD does have plans to take on Class 9 and Class 11 students under the campaign.
In any case, a substantial chunk of schools are also going the cashless way.
Besides, it is the children's parents who are crucial for the "cashless revolution", and schools are a surefire way of tapping them.
But the rest?
However, the revolution is likely to leave behind millions of citizens, as between 80% and 93% of the country's workforce is in the cash-dependent informal sector, according to varying estimates; just 27% of Indians have internet subscription and 43% of bank accounts are lying dormant.Catch takes a quick look at five steps taken by the ministries and government institutions to use the youth and the educational system to realise Modi's dream of a "cashless society".
1) College students to earn academic credit for spreading 'cashless' awareness
As Javadekar spoke to the heads of centrally funded higher education institutions from across the country through video conferencing on 1 December, he "appealed" to students to become "agents of change" by joining the Vittiya Saksharata Campaign as volunteers.
The task given to students is to raise awareness on "cashless modes of transactions" and "digital economy" among people in their neighbourhoods and local communities.
Later, the awareness-raising required from each student was quantified to 10 families, besides the student's own, from 12 December, 2016 to 12 January 2017.
To give further incentive, Javadekar declared that college students will earn "academic credits" for joining the campaign, abbreviated to 'Visaka', as volunteers to help hasten the "cashless revolution".
Moreover, the NSS and NCC units at all colleges have been asked to identify nearby marketplaces and raise awareness about digital modes of transactions among shopkeepers and vendors.
On 15 December, Javadekar said the Visaka campaign had already received a "tremendous response" with more than 1 lakh students signing up since 12 December. The Union minister was "confident of the number of volunteers reaching 25 lakh soon".
2) Ban on 'cash' for all centrally funded higher education institutions
A few days before the Visaka campaign began, the MHRD had already begun asking all centrally funded HEIs to adopt cashless payment methods for all transactions, including payments to their contractual labourers.
This came after several institutions, including the IITs, had complained to the MHRD that the limits on cash withdrawal was causing them massive problems in even their daily maintenance.
Then on 1 December, Javadekar had "appealed" to these institutions "to receive nothing in cash (fee/fines/deposits) and pay nothing in cash (wages/salaries/vendor payments) and develop a cashless campus (covering shops/canteens/services)."
The mandate covers all central universities and colleges, IITs, NITs, IIITs, IIMs, IISERs, etc.
Following the MHRD's "appeal", the University Grants Commission (UGC) issued an order directing all colleges and universities to do away with cash in any of their dealings.
It is interesting that more than a year before the MHRD took up the cudgels for going "cashless" in educational institutes, e-commerce platform Paytm had already introduced cashless payments in private educational institutions in a big way.
By April this year, the company on its own had tied up with more than 150 colleges and schools.
Paytm Senior Vice-president Kiran Vasireddy had then said, "By the end of next year, 25,000 academic institutions would be Paytm enabled cashless campuses wherein students can pay for admission forms, fee and other expenses using our wallet."
Now with Modi's help, Paytm and others like it shall easily go way beyond their target as the floodgates open for them to enter public education institutions.
3) CBSE asks schools to go cashless and raise awareness
The Central Board of Secondary Education (CBSE), a body under the Union government, has asked all schools affiliated to it to collect the students' fees, fines and deposits only via "cashless" modes.
Starting 1 January, CBSE schools will stop accepting cash.
In a circular issued to schools on 10 December, the CBSE ordered schools to stop using cash for any purpose, including "for availing various services, procurements, wages to contractual workers and other transactions".
"Schools may interact with the parents during the Parents-Teachers Association meetings to spread awareness about the benefits of non-cash transactions," the circular added.
Besides, schools have been asked to hold events like essay-writing, slogan-writing, etc. to create awareness about cashless payments.
4) Non-college youngsters recruited as "mobile banking trainers"
On 11 December, Minister of State for Youth Affairs and Sports Vijay Goel led a Mobile and Digital Banking induction campaign in Delhi.
The Nehru Yuva Kendra Sangathan (NYKS), under the Ministry of Youth Affairs and Sports, is mobilising youngsters to join the 'Youth for Digital Paisa' campaign, originally begun by the BJYM.
More than 600 youngsters "not only from various parts of Delhi but even outskirts" participated, according to the press release.
From among them, 100 were selected to work with NYKS for a month as "mobile banking trainers" to educate 100 households. They will earn an honorarium of Rs.10,000.
5) MCD schools promote 'note ban' among parents
The BJP-ruled North Delhi Municipal Corporation has again been using schools to "educate" parents about demonetisation, or note ban, as it is widely known.

On 24 November, the civic body issued a circular instructing teachers to discuss demonetisation at a parent-teacher meeting programme (PTM).

As a visit to one such school showed, the teachers spoke to the parents of primary school children about benefits of note ban, asking them not to panic, etc.

Those were early days and the BJP's focus was still on black money. A cashless economy and the ways to get there were merely touched upon. Anyway, kids studying in such schools are from households employed in the informal sector, with limited access to the banking system. Pushing them towards a cashless economy would take a lot more than just a discussion during a PTM.