Does Sharma want Akhlaq's daughter to thank the mob for not raping her?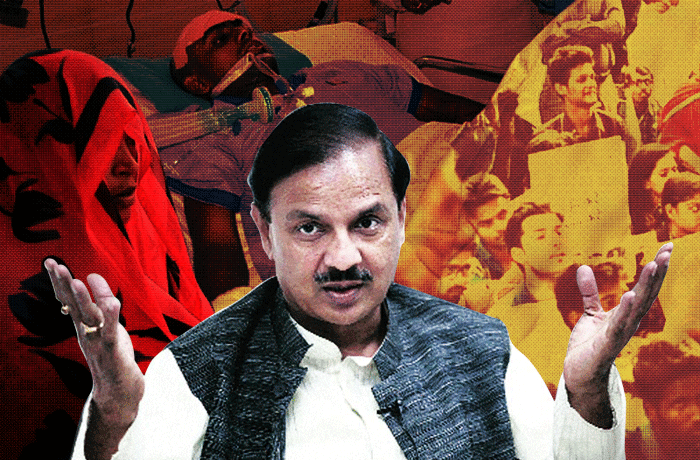 The remark
Union minister Mahesh Sharma has said that the Dadri lyncing wasn\'t communally motivated
He stressed that no one laid a finger on victim Akhlaq\'s 17 year old daughter
The response
Women\'s rights activists have slammed Sharma
It is almost as if he wants Akhlaq\'s daughter to be grateful that she wasn\'t raped
More in the story
Did the mob molest Akhlaq\'s daughter and wife?
Are perpetrators of mob violence ever punished?
BJP leader Mahesh Sharma, has fallen to a new low in justifying the lynching of Mohammad Akhlaq in Dadri. Sharma, the Union Culture Minister, took great pains to explain that the mob which lynched Akhlaq was a rather cultured one.
After meeting Akhlaq's family last Friday, Sharma said that it was a one off incident and shouldn't be flared up by the media as communal violence. Pointing to Akhlaq's grieving daughter he said, "not a finger was laid on his 17-yr-old daughter".
Also read - Cultured minister: the world according to Mahesh Sharma
Also read - Noida doc to Hindutva poster-boy: can Mahesh Sharma be BJP's face in UP?
This, according to Sharma, proves that there was no communal intent.
Sexual crimes are a communal weapon. We've this seen repeat itself throughout history - from world wars to India's partition, to the 2002 Gujarat riots and, more recently, during the 2013 Muzaffarnagar riots. But never before have women been told to feel grateful for not being raped.
Several women's rights activists are enraged at his remark and fear that Dadri will go down in history as yet another incident where compensation and coercion will ultimately triumph over the fight for justice.
Catch spoke to some women's rights activists to get some reactions across to Sharma.
Teesta Setlavad - civil rights activist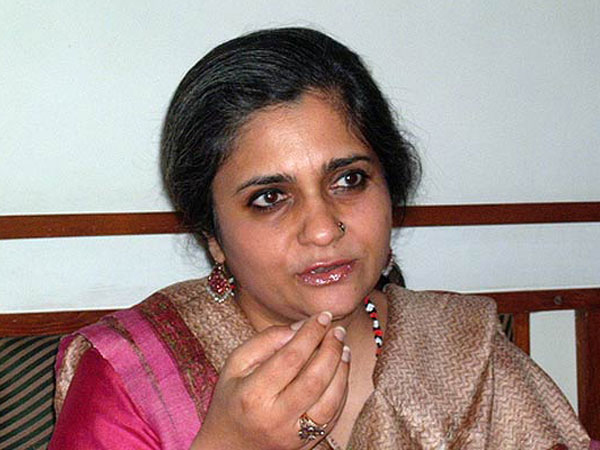 That this remark among others comes from a man in the Union government, holding the portfolio of culture is both revealing and a chilling reminder. The mindset of those in power (and Sharma is by no means the only one in this Union cabinet) is majoritarian and fascist.
It is sick to insinuate that for violence to be accepted as communal, the lynching of a man needs to be accompanied by the rape of women.
This is the same man who spoke about late president APJ Abdul Kalam prefixing the remark "despite being a Muslim".
This is the same man who is out to protect the son of a party colleague arrested for the lynching of Akhlaq.
Is India safe with such persons at the helm who legitimise prejudice, violence and rape? Should someone with a such unconstitutional views be a minister in a secular democratic republic?
Vrinda Grover - lawyer and human rights activist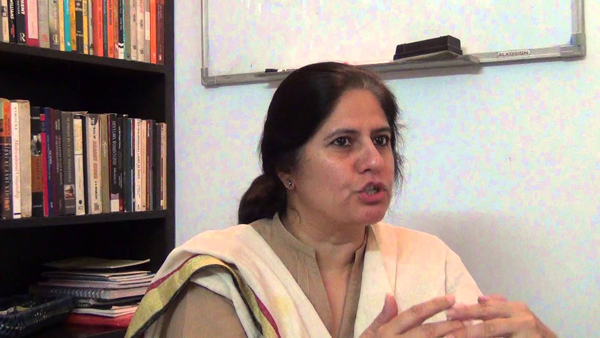 This is the most uncivilised, debased ,depraved comment I've heard in a very long time.
It's not a redeeming feature of the mob that they lynched a man to death but did not rape its women. How can a mob be good because it is only killing and not raping? A mob which has killed a man and attacked his family is a criminal murderous mob that needs to be prosecuted quickly. We're talking human life here.
When mobs rape women, like they did in Muzaffarnagar, BJP leaders defend the accused saying these are false allegations. But when a mob kills a man, they say this is not a very bad mob because the women have not been raped.
What are the standards to which we are holding ourselves?
In September 2015, we marked 2 years of Muzaffarnagar. People were killed and women were raped and it was all justified. The trials where women are willing to give evidence are not being allowed to proceed.
The police has filed closure reports in 251 cases. Only in 117 cases have chargesheets been filed. Out of 117 chargesheets, there are only 29 cases that have proceeded for trial.
I'll give it to you in writing that there will be no witnesses in Dadri. These investigations will go on for a long time. The Akhilesh Yadav government has found the most befitting response - use public money and throw it on people's faces - Rs 5 lakh each to a gang rape victim. Who is getting prosecuted and punished? Nobody. Compensation is not justice.
Kavita Krishnan - Secretary, All India Progressive Women's Association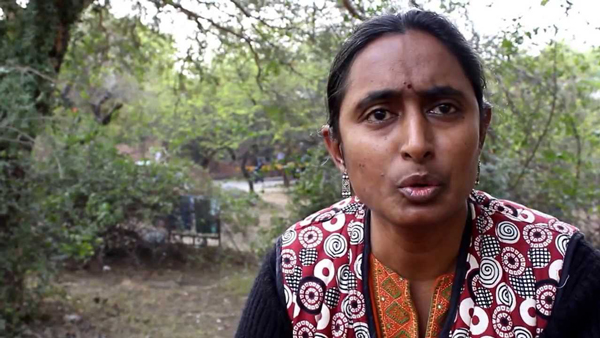 It's a disgusting statement in more ways than one. It implies that it is normal and natural for mobs to molest women during such a situation. By using the word 'jawaan beti' he is implying that she is a sexually mature girl, there like a hanging fruit and they didn't pluck it.. It's essentially rape culture. In a way he's implying that communal mobs do molest and rape and the mobs are doing you a favour by abstaining themselves from raping.
And even about that he's wrong. In this case, both mother and daughter were sexually molested. Speaking to The Huffington Post, Akhlaq's wife said that the mobs had their hands inside her salwar and there were bite marks on her chest.
There has been sexual violence. You're asking the girl to be grateful that the mob only killed her father and didn't rape her. My question to the PM is that why are you allowing these hate mongers and rape mongers to speak for you? You are not saying anything because you want this hate speech to be heard. You're hoping that this should be heard in Bihar, where elections are going on.
Brinda Karat - CPI(M) politburo member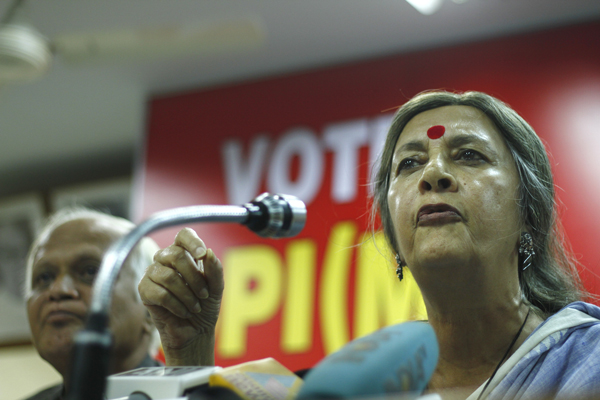 This man is the most uncultured person. He has no right to be there as (Culture) minister. He should know that the women were very severely sexually abused. The wife of Akhlaq faced sexual abuse by these men.
It's high time Modi acknowledged that some of his ministers are responsible for communal violence.
Paromita Vohra - filmmaker and writer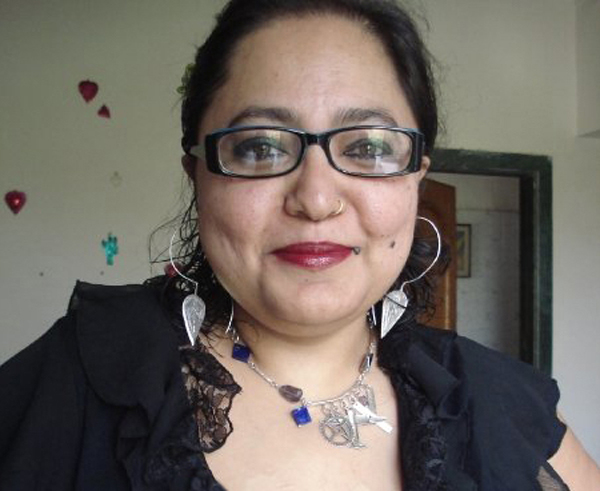 The minister's comments are heartbreaking because it demeans the office he holds. On the one hand he says he condemns the killing but then he goes out of his way to issue a series of dismissive comments around it and belittle its horror.
In this way, he is deciding on the nature of the incident before an investigation has taken place, rather than stopping at condemning it.
To say that no one touched a girl present, is to imply that we should be grateful there was only lynching and not rape. He is sending out a message that rape is to be expected when there is a mob.
The saddest thing is that the minister sounds as if he is speaking on behalf of the mob, rather than assuring us that the government will look into the matter seriously.
Why is it difficult to stop at condemnation? Why is it important to add a but... as if there can be any justification for an incident.