Did Nestle really destroy 'unsafe' packets of Maggi? An RTI finds ambiguous answers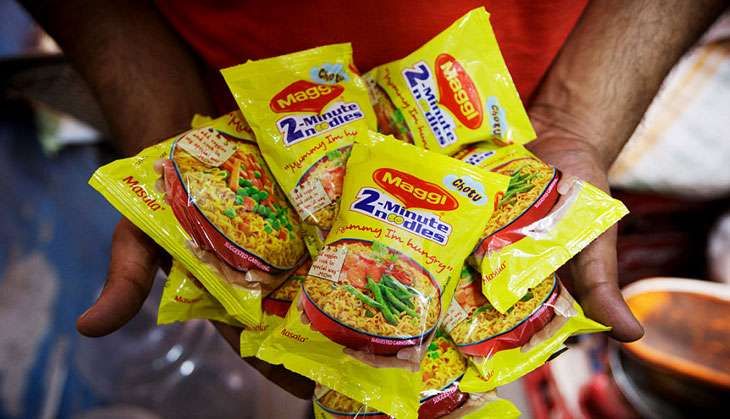 Almost two years after the first report of high lead content in Maggi was reported from Uttar Pradesh, Nestle decided to recall and destroy all existing packets of its famous Maggi Noodles in June.
On 30 June, Nestle India informed the Bombay High Court that since 5 June, 170 million packets of Maggi were incinerated out of 400 million packets, or nearly 27,000 tonnes.
Then late in September, Nestle India informed the Supreme Court of India that it had actually destroyed nearly 38,000 tonnes of Maggi by 1 September.
Also read - We need to talk about Maggi
While Nestle never agreed to the reports of samples tested by government bodies across India that found that lead and Monosodium Glutamate (MSG) found in Maggi were at 'dangerous' and 'unsafe' levels, it still apparently went ahead and destroyed their stocks of Maggi.
Nestle claimed the process of recall and destruction of Maggi Noodles was one of the largest ever recalls not only in its own history, but the entire food industry.
No outsider observers
But one question that perhaps hasn't been asked about this mammoth recall and destruction is who else apart from Nestle can vouch that so many thousands tonnes of Maggi were destroyed? Was India's food regulator, which is directly responsible for what we eat at present, directly involved with the destruction of thousands and thousands of Maggi packets?
To a question about whether Food Safety and Standards Authority of India (FSSAI) was directly involved with the recall and destruction process, Nestle India responded with the following:
"We would always inform the FSSAI about destruction of MAGGI Noodles. The FSSAI would depute officials at the destruction sites, if required. An intimation/report of the destruction in cement plants was sent on daily basis to the FSSAI."
However an RTI response from FSSAI suggests otherwise.
The food regulator was asked in an RTI whether FSSAI "oversee the destruction of this stock of Maggi Noodles". FSSAI answered with a simple 'No.'
Lack of details
Nestle had claimed that that it had destroyed the huge cache of noodles in six cement plants, in an environment friendly manner. Catch asked Nestle about the resources that were employed to destroy these packets and the details of the cement plants at which the packets were incinerated, but Nestle did not share any such details.
Catch also asked Nestle whether permissions from environment bodies and local municipalities was sought while incinerating these packets of noodles. To this, Nestle responded: "Incineration of MAGGI noodles took place at identified cement plants. The cement plants had the required approvals basis which we dispatched MAGGI Noodles for destruction."
Nestle India also added, "The modalities of destruction of MAGGI Noodles were discussed and agreed with FSSAI. We intimated to the FSSAI, the locations of cement plants where MAGGI Noodles were being destroyed. Certificates of destruction issued by the cement plants and pictures of destruction were sent to the FSSAI on an ongoing basis. Recall was initiated on June 8, 2015 and till September 1, 2015 we had destroyed approximately (gross weight) 38,000 tonnes of MAGGI Noodles."
It also added at the end of its response: "100% samples tested by accredited laboratories, both internal and external, in India, as well as by the food authorities in USA, UK, Singapore and Australia, had cleared MAGGI Noodles as safe. This was also validated by the reports from accredited laboratories mandated by the Hon'ble Bombay High Court and the Hon'ble Supreme Court to test the samples."
Edited by Aleesha Matharu
More in Catch - 400 million Maggi packets are to be burnt: will this pollute the air?
Supreme Court allows Nestle to destroy 550 tons of expired Maggi noodles