Delhi horror: Youth stabbed to death in crowded market as bystanders watch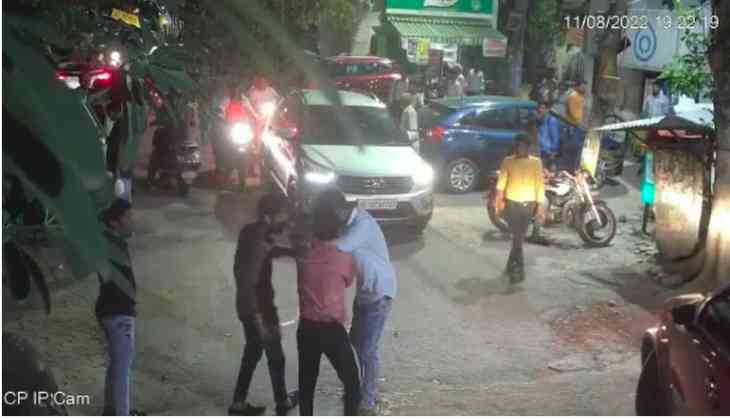 The accused stabbed the victim multiple times.
In a horrifying incident coming in from the national capital, a 25-year-old man was stabbed to death by five men following an altercaton in South Delhi's Malviya Nagar area on Thursday. The entire episode was recorded on camera.
Earlier, Malviya Nagar police got information in connection with an attack on a man near gate no. 3, DDA Market, Begumpur. Upon receiving the information, a police team arrived at the crime location only to find that the injured individual had been taken to the hospital.
Thereafter, information was received from AIIMS trauma centre about the death of the man identified as Mayank Panwar, aged 25, a native of Shahpur Jat locality.
In the time of investigation, the victim's friend, identified as Vikas Panwar, said that on August 11 around 7 PM, they were both sitting at Qila, Begumpur in Malviya Nagar. Suddenly, 4 to 5 unknown people approached them and picked up an argument with Mayank.
The accused also pelted stones on the duo and chased them while they tried to run away from the spot. However, the accused overpowered Mayank near Begumpur and stabbed him multiple times.
On the basis of the complaint registered by the victim's friend, a case of murder has been registered and further investigations into the matter are underway. Police have identified the accused and efforts are being made to arrest them.
In the 48-second long video, the accused can be seen running behind the victim (Mayank) in the crowded market and attacking him with a knife while onlookers watch the entire episode.
We couldn't use the video because of its graphic content.
Also Read: Robbery caught on cam: Dacoits stab security guard to death, rob 9 lakh cash [Watch]