Day after Diwali, Rajasthan air quality drops; Jodhpur most polluted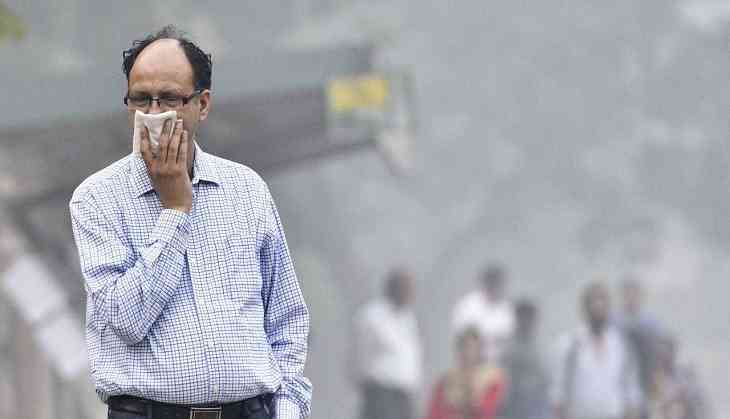 The fierce fireworks on Diwali have raised the pollution level in almost every city of Rajasthan. The pollution level has rocketed five times on Diwali if we compare the initial figures in the month of October.
The state's highest pollution level was reported in the sun city of Jodhpur, where it reached 300 (AQI).
Meanwhile the air quality index (AQI) in the capital city Jaipur has crossed 250. Along with Jaipur and Jodhpur, there has been an increase in pollution level in Kota, Ajmer, Udaipur and Alwar city.
The amount of pollution in Jaipur has been progressively increasing since Monday night. The pollution had doubled throughout the state as of late Monday night.
On Tuesday morning, the pollution levels reached 150 percent and continued to increase in the afternoon. The AQI which was around 100 in Jaipur reached 263 on Tuesday afternoon.
Pollution will continue to increase in Rajasthan for the next two days
The pollution level in the state is expected to increase further for the next two days. It will take about a week for it to return to normal. The day after Diwali is very important in terms of pollution across the state. Intensive monitoring is being done by the Pollution Control Board in eight cities at 14 special places in the state. It can be estimated from the live data of air pollution that the situation is much worse than normal.
Health Advisory
According to the health advisory of the Health Department and the Pollution Control Board, people should avoid outdoor activities for the next one week. People struggling with post-COVID problems and those who have respiratory problems should take special care. Pregnant women and elderly patients with heart conditions require special attention. The Pollution Control Board is performing a thorough analysis of both air and noise.
Latest pollution figures of Rajasthan's major cities (Tuesday morning)
AQI in Jaipur increased from 141 to 263
In Jodhpur it increased from 152 to 331
In Ajmer the AQI increased from 130 to 227
In Udaipur pollution level surged from 113 to 246
In Kota the AQI increased from 180 to 229
In Alwar pollution level increased from 90 to 139
In Shahpura the AQI increased from 167 to 233
In Pali, the AQI increased from 132 to 246