Dassault-Reliance JV likely to invest in Modi's Skill India campaign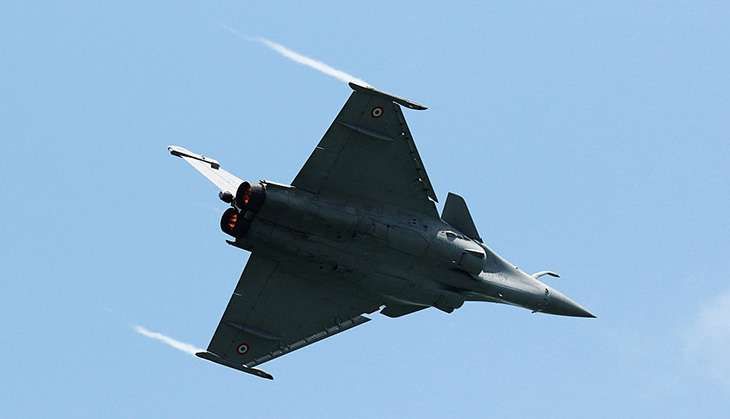 Dassault Aviation and Reliance Defence will collaborate on an aerospace project and will also invest in Prime Minister Narendra Modi's pet project - Skill India, a business insider told Catch. These projects are going to be part of the joint venture (JV) signed between the two firms for the huge offset investments which resulted from the $8.8 billion Rafale deal.
The recently signed Rs 59,000 crore Rafale deal has brought the biggest defence related investments to India. Dassault Aviation, the manufacturer of French Rafales, has agreed to invest half the value of the contract in India, of which the biggest share - of around Rs 20,000 crore has gone to Anil Ambani's Reliance Defence, through offsets.
Offset agreements are basically conditions put on the seller of a technology (Dassault in this case) to invest a certain percentage (50% in this case) of the total value of the deal (Rs 59,000 crore) back in the client's country (India).
In terms of percentage and the actual amount this is the largest-ever offset contract in the history of India.
Where will the money be spent?
While the details of the JV between Reliance Defence and Dassault Aviation are still being worked out, - especially regarding what will be invested in India - an insider privy to the deal has given Catch some details about how and where this money will be spent.
"There are a lot of proposals on the table. Nothing is decided yet but we're going to make something that's going to fly," said a business insider. That aerospace is going to be one of the big projects of the JV is the only detail available, every other detail about it is being kept strictly under wraps.
Business insiders have speculated that the collaboration on aerospace sector could be part of a support chain for global Rafale jet production. However it could not be confirmed. Another speculation is that the JV would result in setting up of a production base in Nagpur and would see involvement of over 300 vendors who would supply components and parts.
"Reliance will not have to raise this money directly. The vendors and Dassault will get the money, Reliance will just be responsible for executing the orders," said an industry insider.
The official added that part of their investment will also be directed towards PM Modi's Skill India campaign.
Anil Ambani led Reliance group became a 'key player' and entered into a contract worth Rs 22,000 crore with Dassault Aviation as part of its obligation towards offsets, soon after the Rafale deal was inked on 23 September.
The official also said that the offset projects, which will span over the next seven years, involving technology sharing sectors (involving electronics and mechanics) are being discussed with Defence Research and Development Organisation (DRDO).
Commenting on the JV, Anil Ambani, Chairman of the Reliance Group has said, "We are delighted to partner a world leader in aviation like Dassault Aviation. This is a transformational moment for the Indian aerospace sector and Reliance Infrastructure's subsidiary Reliance