#DalitsBurntAlive: for Haryana's lower castes, it's a fact of life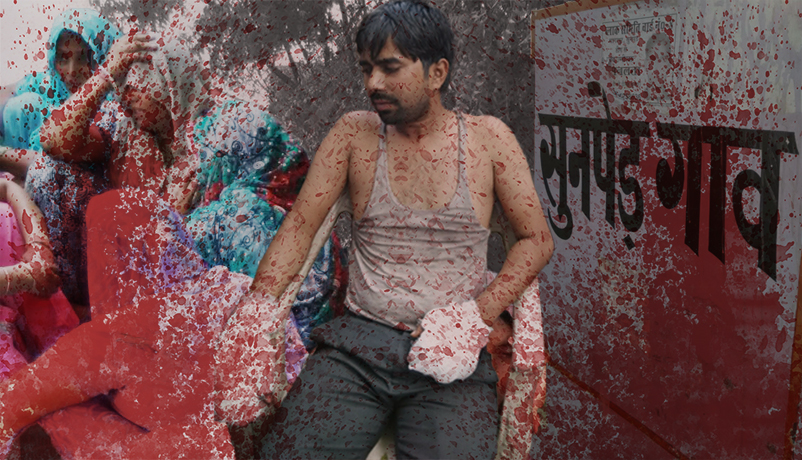 The tragedy
Rajputs burn sleeping Dalit family in Sunped village, Faridabad
Jitendar\'s two children are burnt to death, wife is battling for life
6 cops were deployed to protect the family but 4 were missing
The history
Haryana\'s Dalits have long suffered brutal upper caste oppression
5 years ago, 2 Dalits were killed by Jats who didn\'t like their dog barking
Tired of caste oppression, 50 Dalits converted to Islam 2 months ago
Jitendar Kumar's house in Sunped village, Faridabad, wasn't hard to spot. A crowd was gathered outside and there was great commotion. A few hours earlier, at 2 am Tuesday, his sleeping family had been doused with kerosene and set on fire.
They were lower caste Dalits.
And they had dared cross the upper caste Rajputs.
Jitendar's children Vaibhav, 2, and Divya, all of 9 months, were burnt to death while his wife is battling for her life. Jitendar survived with minor burns.
This happened while six policemen were supposedly guarding the family. They had sought protection fearing just such an attack.
At the fateful hour, only two constables were in the village, and they too were busy in a Jagrata barely 25 feet from Jitendar's house. The other four hadn't turned up for duty Monday.
No wonder, the village's Dalits were screaming at the police officers who had come to the spot and demanding answers. After a while, the visiting officers were chased away.
Breaking free
Soon after, some Dalit leaders were heard urging their community to convert to Islam. Why? Rohtas, one of the leaders who is with the BSP, explains that until Dalits rebel openly against the caste system "that has bound them like animals", they will continue to suffer like this.
"Thakurs just kidnapped a Dalit girl in the nearby Asavati village and raped her. No action was taken against them. A Dalit boy in Duapur was sexually abused and nails were hammered into his feet just because he didn't salute the Thakurs who were passing by. This is the life we are living in Haryana," Rohtas continues.
Rajputs set Jitendar's sleeping family on fire. His kids died, wife is in hospital with 60% burns
"So either we embrace Islam or Buddhism or we create our own alternative system of justice."
Rakesh, another Dalit villager, alludes to this system. "They killed a Muslim for slaughtering a cow. How should we react to the murder of two children?"
Some young Dalits talk about creating a vigilante force, while some members of the BSP, the party the community has faithfully been voting for, threatened a carry out "state-wide retaliatory attacks".
But why exactly was Jitendar's family targeted?
Nearly a year ago, on 5 October 2004 to be precise, some Rajput and Dalit children got in a fight near Jitendar's house. A Rajput dropped his mobile phone into a drain. He asked a Dalit boy to retrieve it and wipe it clean. It's what Dalits are meant to do, he reportedly told him. The Dalit boy resisted.
"But I didn't want tension to escalate, so I went in and brought out the phone from the drain. I even apologised to them. But they humiliated us and threatened us with dire consequences," Jitendar recalls.
To avenge the "humiliation", a group of Dalit boys stabbed three middle-aged Rajput men - Indaraj, Mohan Lal and Bharat Pal. "I saw their intestines hanging out. So ghastly was the attack that two of our men died on the spot. The third succumbed to his injuries a few days later in the hospital," says Charanjeet Singh, a Rajput.
The police arrested 11 of Jitendar's relatives for the murders. They are still in jail.
Most Dalits here are related to each other, as are the Rajputs. Fearing retaliation from the Rajputs, the family was given police protection.
Some days ago, Jitendar's wife got a threat. "Rajputs told Rekha she will be raped and killed very soon," says Jitendar. "So we went the police for action but they refused to even file an FIR."
A week later, Jitendar was woken up by a splash of liquid on his hands. It was thrown in from their bedroom window and drenched Rekha and the two babies. Before he could gather his wits, lit matchsticks were flung at them.
The children succumbed to their injuries soon after. Rekha is in hospital with 60% burns.
State of oppression
At another time, perhaps, the tragedy may not have registered. But the NDA government, facing heat for rising the hate violence against minorities, was immediately moved to action. Home Minister Rajnath Singh reportedly called up Haryana Chief Minister ML Khattar, who announced Rs 20 lakh compensation for the family.
The police announced they had arrested three of the attackers, all relatives of the Rajputs killed a year ago, and hoped to get the other eight soon.
Yet, there's little hope the state will pursue the case far enough to get justice for the family or work to diffuse the tension between the two communities.
For this is a country where two Dalits are murdered and two Dalit homes torched every day, according to the NCRB. Such structural violence is a fact of life for a great majority of the lower castes, no matter which party is in power.
In Haryana, the persecution of Dalits is especially brutal and more deeply ingrained.
Five years ago, a similar tragedy occurred not far from Jitendar's house. Two Dalits were burned to death by Jats who didn't like their dog barking at them. Rape of Dalit women by Rajputs or Jats is so common that the women have formed forums to fight it and help each other.
6 policemen were deployed to protect the Dalit family but four were missing on the fateful night
In Bhagana village, Dalits faced so much hate violence that two months ago, 50 of them marched to Jantar Mantar in Delhi and publicly embraced Islam.
As for Sunped, it could well be living in the medieval ages but for the brick and mortar houses. Dalits and Valmikis, around 800 of them, live away from the Rajputs. The upper castes number around 1,200 and control the farmland, water and the local temple, where Dalits are routinely shooed away from.
But the oppressive system may not sustain for long. As Jatindar's aunt Kamti Devi says, "the boys will bear no more".
"We and our forefathers before us accepted the Thakurs calling us Chamars and spitting on us but this new generation won't accept it. And we will make sure our children don't have suffer what did."
If this nation wants to save itself potentially cataclysmic social unrest, it would do well to heed the old lady's warning.