Cyclone Nisarga: Living in Maharashtra? These useful tips can protect you from damage of 'severe cyclonic storm'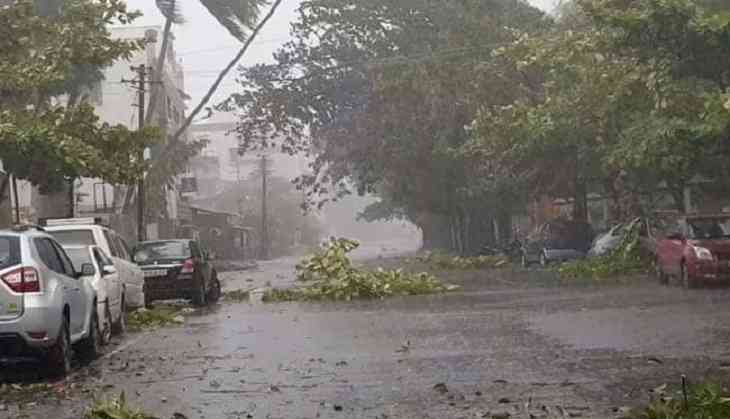 As the cyclone Nisarga makes landfall in various parts of Maharashtra today. At 11:30 am, the cyclonic storms started hitting the south of Alibag in Maharashtra's Raigad district. Reportedly, the wind speed was measured between 120 to 140kmph.
According to the reports, the speed of the strong winds is higher than it was expected. However, it is the second severe cyclonic storm to hit Mumbai since 1961.
Ahead of the cyclone Nisarga, the Indian Meteorological Department (IMD) on Tuesday alarmed by saying that the tropical storm which is heading towards Gujarat and Maharashtra, is likely to intensify into a severe cyclonic storm in the next 24 hours.
Also, IMD has put the Mumbai and entire West Maharashtra on red alert once the depression intensified into a cyclone.
Several guidelines have been given to people living in Maharashtra to prevent themselves from the dangerous consequences of the cyclone.
Check out precautions and useful tips that can prevent you from the damage of the Nisarga Cyclone:
People are advised to keep their balconies clear of any hanging materials like flower pots, hanging pots, or any other items.
Close all your windows and doors during the storm.
Disconnect the power supply in case any electric sparks, exposed wires, or burning smell of rubber.
Keep your two-wheelers on the main stand in a bid to prevent it from falling on nearby cars in parking areas.
Keep the first aid box in your home, including all important medicines related to your health.
Ensure sufficient drinking water in case of a power cut.
Check the outer units of split air-conditioners and make sure they are firmly screwed in place.
Keep your old towel or bucket handy in case rainwater comes into your house you can use them.
Store the essentials items like groceries, milk, medicines, vegetables, etc.
Moreover, the best thing to prevent oneself from cyclone Nisarga is to stay indoors.
Also Read: Cyclone Nisarga wall cloud passes through Maharashtra's Raigad, landfall to commence in one hour: IMD