Coronavirus fear: Miscreants in train beat man from Assam, throw him out of train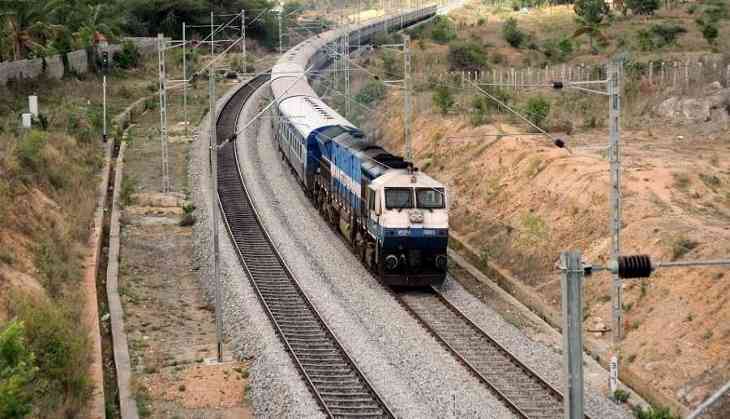 After a man spat paan on a woman from North East, another case of racial abuse against people from the North East has come to light from in Srikakulam district of Andhra Pradesh where a man was brutally beaten by miscreants in a train while he was travelling to his home state.
As per media reports, the victim has been identified as 32-year-old Mepal Basumatary, a native of Amteka village in Chirang district of Assam.
During the journey of Mepal to his hometown, people beat him up and allegedly threw him out of the train as they thought he may cause coronavirus.
The victim suffered injuries on his face, and other parts of the body said Mepal's wife.
The shocking incident took place in Srikakulam district of Andhra Pradesh on March 20. Reportedly, the victim was stranded in the district as he was penniless.
According to media reports, Mepal is a member of Bodo from an ethnic group in Assam and was working as a labourer in Bengaluru since December 2019.
The case came to light when a social worker from Telanagan tweeted his story on Twitter and asked for government authorities' interruption into the matter.
.@AndhraPradeshCM #UrgentHelp
An Assamese-Bodo labourer who was panic travelling from Bangalore fell down near Srikakulam railway station from train. He is injured & on the streets for last 2 days. Rly stn staff and local police not helping. He speaks only bodo. HELP! pic.twitter.com/XtFCopuGvn

— Spurthi kolipaka #WomensCommissionMatters (@SpurthiKolipaka) March 25, 2020
The social worker named Spurthu Kolipaka also tagged Andhra Pradesh Chief Minister YS Jaganmohan Reddy in her tweets and sought his help.
Earlier on Thursday, Delhi Police arrested a 40-year-old man who allegedly spits paan on a woman from Manipur and also called her coronavirus in New Delhi.
Also Read: Infosys employee asks people to 'go out and sneeze' on social media; gets arrested