Building nation on Vadodara's footpath: One civil engineer, 100 children, and a big hope!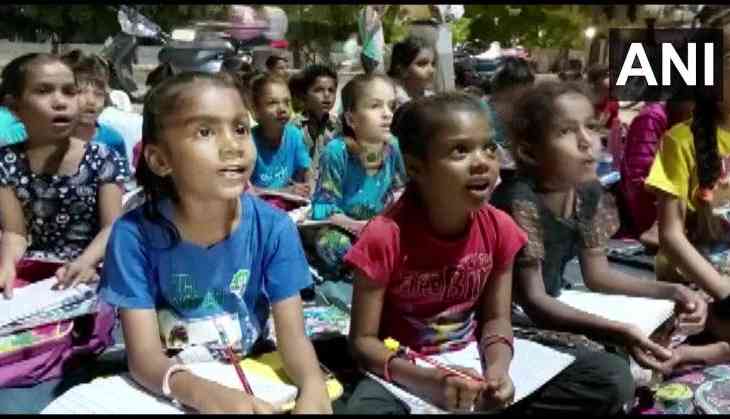 Engineer teaching on Vadodara's footpath (ANI)
He is not your famous, charming social media influencer. Most of them sell something for profit at the end of the day. But this man is interested in influencing the lives of those kids who don't have access to proper education and lack the tools to understand the fast-changing society. But this young man has the determination to bring about a change. Meet Nikunj Trivedi - a civil engineer who has decided to build the solid foundation of our nation on a footpath in Vadodara.
Nikunj provides free education to children whose parents cannot afford tuition fees, on Vadodara's footpath. Nikunj teaches underprivileged students of private and government schools on the pavement in Vadodara to spread awareness about the importance of education among children.
"Around 95-100 children from KG to 10th standard come here to study. Some of them go to the government and private schools but their parents can't afford tuition, so I teach them for free," Nikunj told ANI.
Apart from clearing the basic concepts in various subjects, he also focuses on language by making them write in Gujarati, English and Hindi.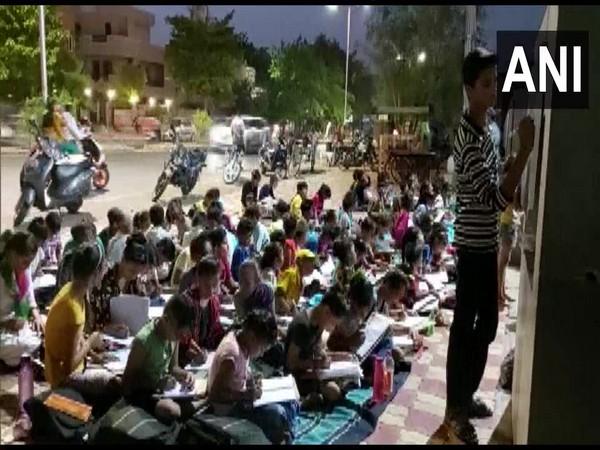 Civil engineer Nikunj teach on footpath (ANI)
"I teach the students of standard 5-10 their syllabus and clear the basics of younger students; make them write in Gujarati, English and Hindi. Public helps us (financially) and I pay the school fees of 5-6 students," he added. Nikunj also said that the students whom he taught before are now helping him to teach others.
When former students come forward to help, the whole mechanism becomes self-sustainable.
Great work Nikunj. You are a role model.
(With inputs from ANI)