Bovine bonanza: Mamata govt to distribute cows among rural households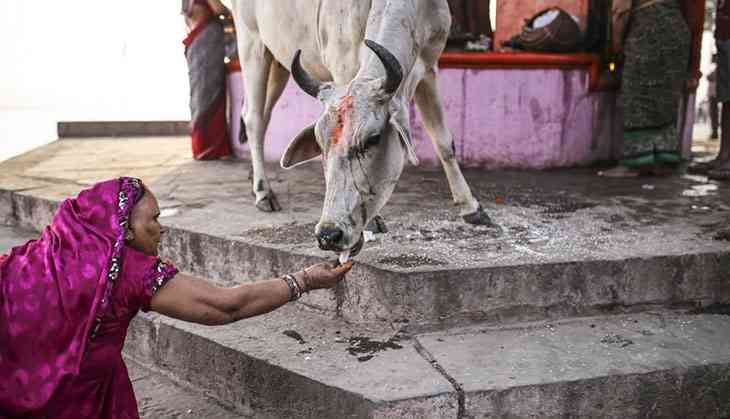 (Dhiraj Singh/ Bloomberg via Getty Images)
Ahead of the Panchayat elections in West Bengal, the Mamata Banerjee government has decided to distribute 2,000 calves and cows to all the rural households in the state.
Swapan Debnath , West Bengal Animal Resource Development Minister, said "In an attempt to increase milk production in the state, we have decided to provide cows and calves to all rural households".
Debnath said that this will begin with the distribution of 2000 cows in Birbhum district. It will then be expanded to all rural households in all the districts. Each family member in a rural household will receive a cow. We are also identifying whether the households have the required infrastructure to increase milk production.
The decision to provide cows to all the rural households has created widespread resentment among the Opposition parties.
According to BJP, this is just a vote-gathering trick ahead of the Panchayat election.
Sayantan Basu, state secretary of West Bengal BJP said "If Trinamool Congress wanted to increase milk production then they should have started this project earlier. Why is it being done just before the Panchayat elections?"
"The main motive of the West Bengal government is to spread the illegal cow smuggling," he alleged.
CPI(M) leader Sujan Chakraborty said "I have heard about such a project initiated by the state government. It is too early to comment on this. But definitely it is an attempt to woo the voters ahead of the election."
According to Debanth, the move shouldn't be politicised as the state Animal Resource Department has already provided chickens, ducks and goats to various rural households in the past. In 2016, more than 200 self help groups were formed in various districts to rear chickens, ducks and goats.
Debanth said "Although milk production has increased 16% compared to the Left Front's tenure, there's still a 40% shortfall in milk production in West Bengal.
Senior officials of the state government said that as per the Centre's National Project on Cattle and Buffalo Breeding, two bull mother farms were set up in West Bengal. A composite state animal husbandry farm was set up West Midnapore and another farm was set up at Haringhata in Mohanpur in Nadia district. The main objective of the bull mother farm is to produce good quality genetically superior bulls of Sahiwal and Gir breeds and produce bulls through embryo transfer technology. At Harnghata farm 93 calves were produced in a year. However, the requirement is much higher.