Blight on the land: why are Kerala's paddy fields vanishing?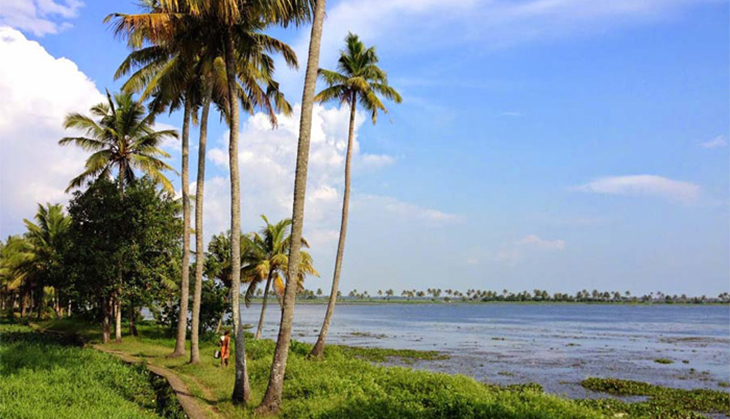 Keralites love rice. Most have rice at least twice a day in addition to snacks made from it. Not for long, perhaps.
Kerala is fast losing its paddy fields, not the least because of government apathy. Just last month, the Oommen Chandy regime tried to give away 427 acres of paddy fields in Kottayam district for "development". That attempt was foiled due to pressure from the Opposition and environmental activists, and the intervention of the high court.
The 'Mehtran Kayal' paddy field the government wanted to hand over to a private company for "developing" a tourist resort is part of Vembanad lake, which is a Ramsar Site - a designated wetland of international importance under the Ramsar Convention.
Although the reclamation of wetlands in Kerala has been going on unabated for years, the Mehtran Kayal decision was decried by the activists as "one of the biggest efforts of landfilling wetlands" which was sought to be carried out in violation of the Kerala Conservation of Paddy and Wetland Act, 2008.
Also read: Kerala elections: Here are some indicators the electorate should know about before voting
This law seeks to conserve paddy fields and wetlands and curb "widespread reclamation activities" by the land mafia. But it has not been really effective. According to the State Planning Board, Kerala lost over 5,00,000 hectares of land under paddy cultivation between 1980 and 2007. In just four years after the law was enacted in 2008, the state lost a further 25,000 hectares, and that's a conservative estimate.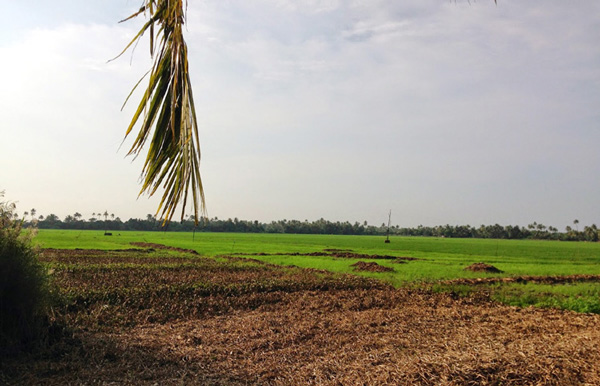 Grim situation
The attempt to "reclaim" Mehtran Kayal is of a pattern where paddy fields are left fallow for years before being sold to builders. While the land mafia's hands are all over this, "the root cause of the problem", many activists point out, is "the economics of paddy cultivation".
"The profit isn't in proportion to the effort put in by a cultivator," explains Joy Koottummal, an activist from Kottayam who led the campaign against the Mehtran Kayal decision.
In this case, Koottummal adds, the resort developers approached the farmers with "big money" just when they were "struggling to continue farming owing to high labour cost, lack of warehousing facility, climate variations and, most importantly, government negligence regarding minimum support price and procurement".
Also read: Kerala Elections: a litmus test for state strength for Congress, Left & BJP
Rakindo Developers, a consortium of developers from Kerala and abroad, Koottummal says, exploited the situation and bought "small pieces of land from 108 farmers" for up to Rs 15 lakh an acre, way above the market rate.
"The company had no intention of farming the land. They had construction in mind from the very beginning," he says, adding the developers had presented the state government an "eco-tourism plan" for the land, apparently to make reclamation easier.
The Kerala Conservation of Paddy and Wetland Act, 2008 empowers the government to transfer paddy fields lying fallow for over three years, but only to "interested cultivators".
The activists fear that a 2015 amendment to the law regularising pre-2008 conversion of paddy land for non-agricultural use in lieu of a fee from the landowner would only worsen the situation.
Vast riches
Rice is cultivated across Kerala, in varied agro-ecological systems - from three meters below sea level in Kuttanad region of Alleppey to altitudes over 1,400 metres. In terms of total acreage under cultivation, Palakkad district is, by some estimates, Kerala's largest rice producer, relying on abundant water supply from several dams in the region.
In Kuttanad, often dubbed the "rice granary" of Kerala, paddy is cultivated on land reclaimed from lakes and in fields encircled by mud bunds to keep the salt water out - an agricultural marvel developed in the early 1900s.
Also read: Kerala elections 2016: 10 things you need to know
In the second half of the 20th century, however, paddy cultivation began to decline as the state shifted to a consumerist society. Foreign remittances by NRIs, mostly in the Gulf, led to a housing boom and large swathes of paddy fields were built over. The state apathy towards agriculture only hastened the decline, compelling many cultivators to shift to cash crops such as rubber, cashew, betal nut.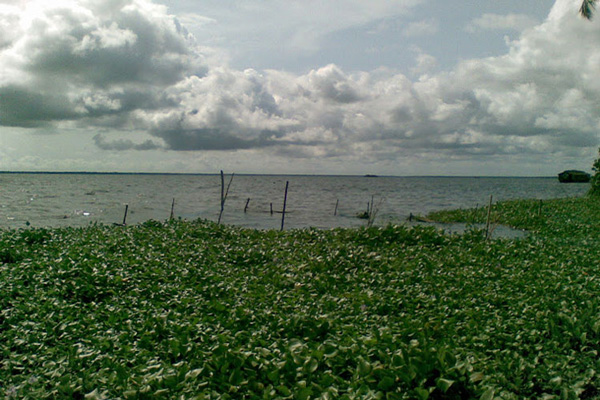 Now, the state produces only 15% of its rice consumption, buying the rest from neighbouring states. As was inevitable, the state has also lost many of its indigenous rice varieties as well as some unique rice cultivation methods such as Pokkali - a practice of alternately farming shrimp and paddy in the same field.
Incalculable loss
The resultant loss is incalculable, says CR Neelakandan, a renowned activist who has been campaigning against conversion of paddy land for years. "The value of paddy fields is beyond monetary measurement," he says, explaining that Kerala's paddy fields, many of which remain inundated for months, form a unique ecological system. "Also, the paddy fields function as one of the best rainwater harvesting mechanisms, supplying ample water to adjacent water bodies," he adds.
Neelakandan warns that since wetlands, including rice fields, are crucial for "flood balancing", destroying them "will be deadly" for Kerala. He explains that last year's floods in Chennai were in large part a result of building over the city's lakes.
He is, however, optimistic that people would see the wisdom of conserving Kerala's paddy lands. "The unprecedented hot weather, water scarcity, quest for locally produced food have made our people aware of the ill effects of destroying wetland systems."
But awareness alone isn't enough, Neelakandan says. What's also required is strict implementation of laws as well as adequate government support for the cultivators to save Kerala's vanishing paddy fields.
Also read: Kerala elections 2016: The hot summer dates you need to know about