Birbal janambhoomi: this Kanpur mansion is where locals say he was born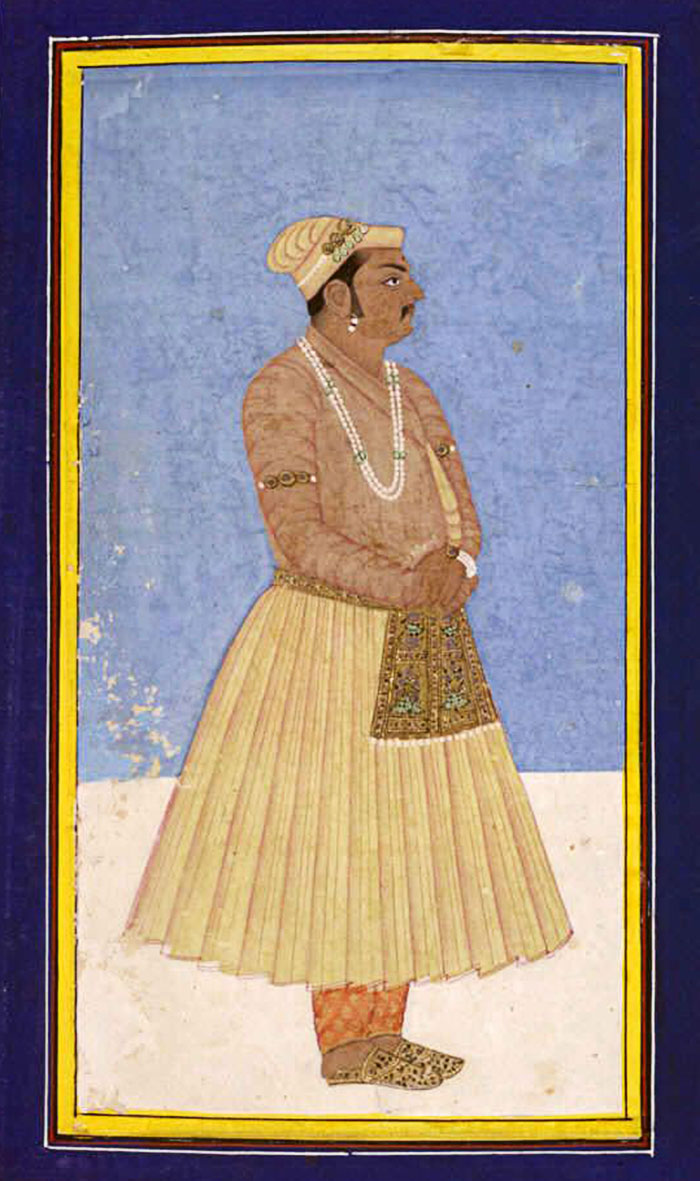 The history
Very little is known about Birbal\'s life before he met emperor Akbar
In the absence of documentary proof, we can reconstruct his early life through oral sources
The people of Dahilar, a small village near Kanpur, claim Birbal was born there and lived there till his teens
Interesting nuggets
They say he was from a Brahmin family and his surname was either Mishra or Bajpai
Birbal was exceptionally intelligent even as a child. People of Dahilar believe he was no ordinary soul
The mansion where Birbal lived as a child is now crumbling
History doesn't exist just in textbooks. It also lives in the fascinating stories our elders told us when we were kids or the slightly outlandish, even scary legends that we heard while visiting a historical place.
These oral accounts might be a nightmare for a historian who seeks to sift fact from fiction. But they are an invaluable source for understanding how people engage with a person or event from the past.
Almost every child in India would remember growing up with an individual who lived nearly five centuries back in time: Birbal.
There's hardly anyone who wouldn't have heard anecdotes about the wise, quick-witted Birbal and the just and generous Mughal emperor Akbar.
But very little is known about Birbal's life before he met Akbar.
Birbal's early life
Though there is no documentary evidence about Birbal's early life, people in a village called Dahilar, about 50 kilometers south of Kanpur, believe that he was born there.
They say that he lived in the village till his teens before Akbar spotted him and absorbed him into the royal court.
Every resident of Dahilar owns a treasure of stories from Birbal's childhood, which people outside would never have heard of.
Yadunath Sachan, a 70-year-old resident of Dahilar, says that Birbal has been an integral part of life in the village as generation after generation have grown up listening to his anecdotes.
According to Sachan, Birbal was born in a Brahmin family. "The family's surname was either Mishra or Bajpai," he says.
It is believed that it was Birbal's maternal grandfather who lived in Dahilar. According to village folklore, Birbal's mother, Anabha, was married to a person named Ganga Das, a native of Kalpi, which is close to Kanpur.
Soon after they got married, a terrible drought hit Kalpi, forcing a pregnant Anabha to return to her father's home in Dahilar. This is where Birbal was born.
Fascinating legends
According to legend, financial woes forced Birbal's mother to work in the fields of other landlords in the village. People here believe that Birbal was not an ordinary soul.
Recounting a popular anecdote in Dahilar, Sachan said, "We're told that on one occasion Anabha placed Birbal by the side of a field while working. The sun was fierce. People working on the field suddenly noticed that a cobra had spread its hood over the child to protect him from the blazing sun".
"As years passed, he became famous for his wit. Whatever he said proved to be true. People started saying he was especially blessed by Goddess Saraswati," says Sachan.
When Birbal was a teenager, Akbar happened to camp close to Kanpur. "The emperor was getting a fort built at Chaparghata near Kanpur. The fort still exists. During the construction of the fort, Akbar came to know about Birbal's wit. An impressed Akbar took Birbal to his capital as his courtier."
Birbal's mansion
However, the mansion in which Birbal was born hasn't survived the way his stories have. The mansion is falling apart. If we approach the mansion we see a front wall made of mud with a rickety wooden door.
As we cross the threshold, we enter a dark storeroom. The storeroom leads to the courtyard, around which are rooms that have now crumbled.
Even though the mansion is centuries old, much of the damage has taken place in the last 50 to 60 years. Sachan recalls that when he was a child, the mansion had two storeys but at present only parts of the first floor exist.
There may not any documentary proof of Birbal's birth in Dahilar but experts say the village's oral tradition is sufficient as evidence.
According to Sarvesh Pratap Singh, Professor of History at Kanpur's Christ Church College, "Birbal was a historical figure and he isn't present just in folklore. He was one of the nine gems in Akbar's court. If the people of Dahilar are saying for the last 200 years that Birbal was born there, then it has to be believed."
Singh believes that oral traditions are an invaluable source through which we can reconstruct our history.
"In India, history has not been recorded for the past 800 years. Hence, we believe in oral traditions. If people are saying the same thing for generations then we believe it to be a historical fact."
In contrast to the numerous fascinating stories the people of Dahilar have to narrate, the official repository of history, the Archaeological Survey of India (ASI), has very little to share about Birbal's early life.
Manoj Verma, chief of the Kanpur circle of the ASI, had a somewhat bureaucratic take on Birbal's birth and childhood. "We in Kanpur are not aware about Birbal's early years. Our headquarters in Lucknow will be able to give a better answer," Verma said.
Perhaps this is why Birbal's stories will survive, but his mansion won't.