Bihar: Amit Shah offers prayers at Budhi Kali Mata temple in Kishanganj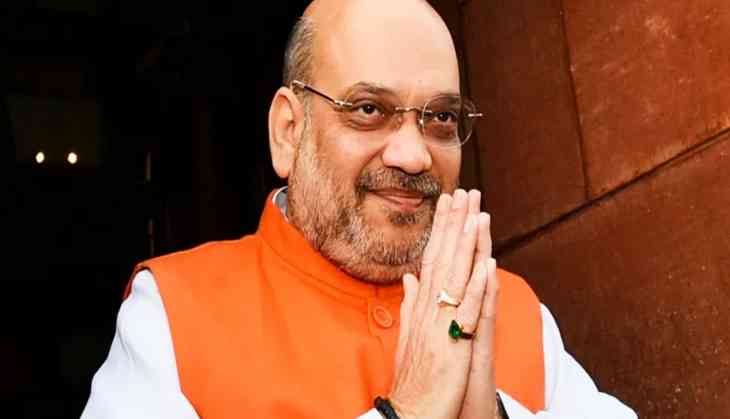 Amit Shah visits Budhi Kali Mata temple
Union Home Minister Amit Shah, who is on a two-day visit to Bihar, visited Budhi Kali Mata Temple at Subhashpally Chowk on September 24 and offered prayers.
It is Shah's first visit to Bihar after Chief Minister Nitish Kumar-led JDU snapped ties with BJP to form the Mahagathbandhan government in the state.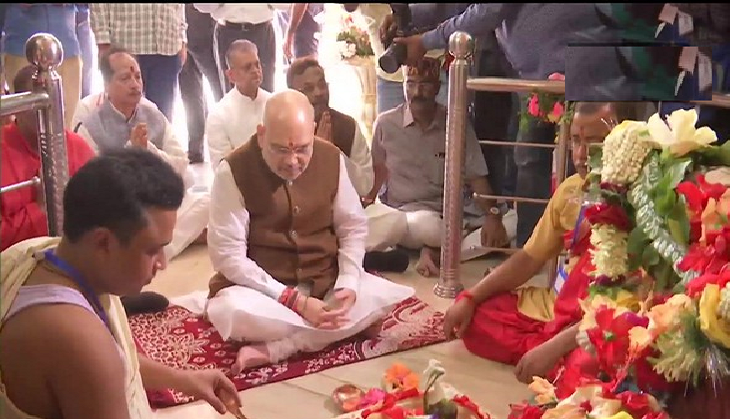 Yesterday, the Home Minister took a potshot at Bihar Chief Minister Nitish Kumar while addressing the 'Jan Bhavna Mahasabha' rally. He said that the people of the state will "wipe out the Lalu-Nitish duo" in the 2024 general elections and the BJP will come to power in the state in 2025.
Addressing the 'Jana Bhavna Mahasabha' in Bihar's Purnea, Shah said, "In 2014, you (Bihar CM Nitish Kumar) only had 2 LS seats, 'naa ghar ke rahe the, naa ghaat ke'. Let the 2024 LS elections come, the Bihar public will wipe out the Lalu-Nitish duo. We're, with a full majority, going to come to power here in 2025 polls".Shah further said that Nitish Kumar does not favour any political ideology, and can join hands with any party to stay in power.
Continuing his attack, Shah said CM Kumar can form alliance with party and do any kind of politics to save his chair.
"Nitish Kumar is not in favour of any political ideology. Nitish ji can leave socialism and go with Lalu ji also, can do casteist politics. Nitish ji can leave socialism and sit with the Left, Congress. He may also leave RJD and join BJP. Nitish has only one policy - my chair should remain intact," he said.
HM Shah also slammed the law and order situation in Bihar by saying that there is an "atmosphere of fear" in the state since the Mahagathbandhan government returned to power.
Nitish Kumar left NDA alliance and formed government in Bihar with RJD.