Bastar scribe Prabhat Singh untraceable since Friday. Is police behind it?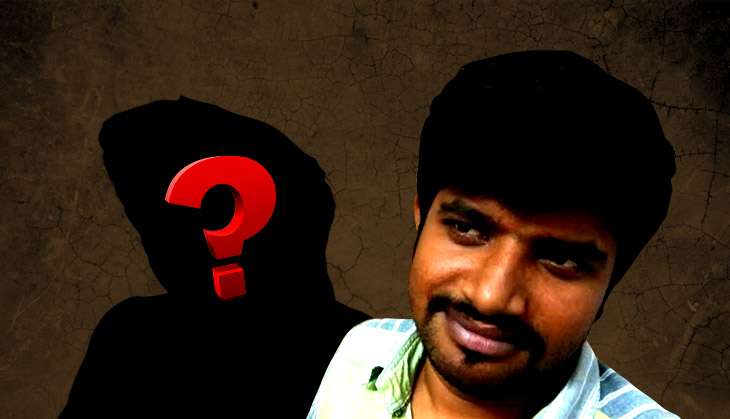 Prabhat Singh, a 31-year-old journalist based out of Dantewada in south Bastar, Chhattisgarh, has been missing since the evening of Friday, 16 September.
His close aides and colleagues suspect that the local police has taken him into illegal custody. Till the time this report was published, Prabhat could not be traced.
In March, Prabhat was arrested under sections 67 and 67 (a) of the IT Act for allegedly posting an "obscene message" against Bastar Inspector General of Police K Sivarama Prasad Kalluri on WhatsApp groups. The Bastar police also accused him of financial misappropriation. The Chhattisgarh High Court granted him bail in June this year.
A tale of three WhatsApp messages
Prabhat's cell phone has been switched off since 7 pm on Friday, increasing the worries of his family and journalist friends.
He had posted a message on a WhatsApp group at around 3.15 pm on Friday, alleging he had received a threatening call from the Jagdalpur Police Station while he was on his way back from meeting his lawyer.
"Mere pas kotwali prabhari ka phone aaya hai. Wo mujhe keh rahe hain ki tu jaldi Jagdalpur aa, nahin to tujhe Dantewada se uthakar layenge (The police station in-charge called me. He wants me to come to Jagdalpur at once, else they'll pick me up from Dantewada)," he wrote.
Prabhat recorded the entire conversation and shared audio clips on the same WhatsApp group.
He had further expressed fears that the police might arrest him at the behest of the government. "Mujhe lagta hai phir Chhattisgarh sarkar ke ishare par Shiv Ram Prasad Kalluri ke kidnappers farzi mamla banakar apharan kar sakte hain. (I feel Kalluri's men can kidnap me by slapping false charges at the behest of the government)," he wrote.
At around 4 pm on Friday, Prabhat sent another WhatsApp message. This time, he narrated how no police station in the Bastar Division was ready to file his complaint.
"Bastar sambhag ke kisi police thane me meri shikayat nahi li ja rahi hai. Kuch mamlon mein FIR, AGNI aur Samajik Ekta Manch ke logon se suraksha dilane ki darkhawast lekar kafi dinon se bhatak raha hoon (None of the police stations are willing to accept my complaint. I have been trying for days to lodge FIRs in some cases and ask for security from the activists of AGNI and Samajik Ekta Manch)," he claimed.
This was the last message from him. His friends have failed to contact him on the phone ever since.
Fears coming true?
Speaking to this writer some time ago, Prabhat had expressed his fear of the Bastar police, saying he was afraid they could arrest him any day.
After his disappearance, Shehnaz Malik, general secretary of a group called Akhil Bhartiya Patrakar Suraksha Samiti, called Kalluri for clarification. The top cop reportedly said: "Wo patrakar nahin, Naxali hai. Gujarat mein baithe baithe kaise aapko sapna aa gaya ki wo patrkakar hain? (He is not a journalist, he's a Naxal. How could you dream, sitting in Gujarat, that he was a scribe?)."
Meanwhile, Kamal, another Bastar-based journalist, claimed to have talked to Prabhat on Saturday morning, through a messaging app. According to him, Prabhat was hiding at an undisclosed location as the police was searching for him. Kamal says Prabhat appeared afraid, and the police, as well as activists of pro-state NGO AGNI, have visited Prabhat's house.
"Some sources claim the police might hand him over to the mob after his arrest. It might do so during a rally organised by AGNI in Jagdalpur on Saturday. Some cops have told me so. The same sources have revealed that Prabhat's last cell phone location was tracked to Dantewada at around 7 pm on Friday," Kamal said.
Edited by Shreyas Sharma
More in Catch
'Quit journalism or leave this place': the choice before reporters in Bastar
NHRC takes up case of arrested, tortured Bastar journalist
'We'll chop off your hands': how scribes in Bastar are being silenced