Bank Holidays August 2019: Avoid your bank related works on these days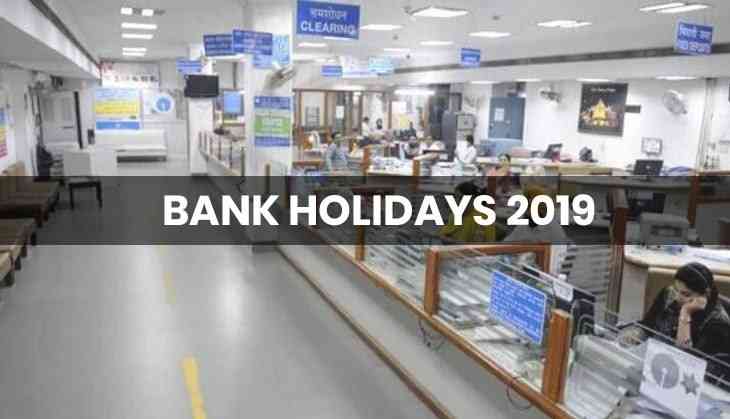 If you are planning to go bank for your account-related or other sorts of works, then you must be thankful to us after reading this article. As we all know that August is the month of festivals and holidays, therefore, it is quite obvious that the bank will remain close in the wake of national holidays.
Festivals like Eid-al-Adha, Independence Day, Raksha Bandhan all will be celebrated in the same week due to which the work-related banks might get hampered.
However, the Indian government is focussing on the digital economy, but there are several banking operations which can't be done via online mode as it required the assistance of bank executives. Hence, bank customers are advised to check the bank holidays to avoid the inconvenience which could make them frustrated.
The week has begun with the first bank holiday i.e. Eid-al-Adha on 12th August and now the banks in India will be closed for the next 5-6 days in the month of August and September.
Check the list of Bank Holidays 2019:
1. Rakshabandhan/Independence Day- 15th August
2. Janmashtami- 24th August
While August 25 is the weekly holidays.
In the month of September, there will be a holiday in banks on the following dates:
1. Vinayak Chaturthi- 2nd September
2. Muharram- 10 September
3. Onam- 11th September
Also, there will be state-wise holidays on which banking operations will remain closed.
Check the following dates:
Parsi New Year (Mumbai, Nagpur, and Ahmedabad)- August 17
Sri Sri Madhav Dev (Assam)- August 20
Pehla Parkash Sri Guru Granth Sahib Ji (Punjab and Haryana)- August 31
Also Read: Prakash Javadekar releases music video 'Watan' ahead of Independence Day; watch video