Is the land mafia in Mumbai running amok? Veteran RTI activist's murder suggests so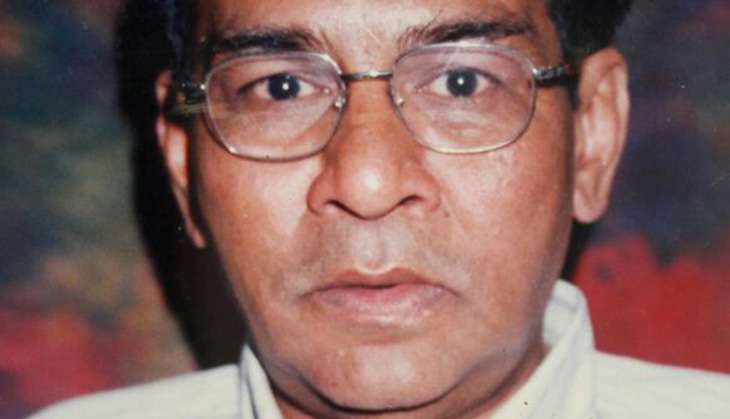 The social activists and RTI activists in Mumbai woke up to the biggest shock of their lives on Sunday morning. A veteran Right to Information Act activist from Santa Cruz in Mumbai, 72-year-old Bhupendra Vira, was shot dead in his house in cold blood.
Vira was one of the veteran activists from the Santa Cruz and Kalina suburbs of Mumbai. He and his associates were highly active against illegal constructions in the area. They had lodged several complaints with Municipal Corporation of Greater Mumbai authorities and also with the Lokayukta.
Vira was a member of a social organisation called Voice of Kalina, an Advanced Locality Management group (ALM). ALM is a group of citizens who help civic authorities in the management of the respective areas.
Voice of Kalina and several other ALMs from the vicinity were fighting against rampant illegal construction and the land mafia. The group had taken up a fight against the illegal constructions and forced the civic authorities to act against them. These activists have received several life threats from the land mafia, which were also reported to police authorities.
Sources said that the fight Vira and his associates had initiated culminated in demolition notice being issued to a local political leader. It was on Saturday (15 October), after a meticulous follow-up by Vira and his associates, that the notice was issued to a local political leader who was allegedly behind various illegal constructions.
And before the order could be executed, some unidentified persons barged into Vira's house in the wee hours on Sunday and shot him in he head, point-blank.
"We fail to understand how such suspects get admitted on the very day when such incidents happen. Why should police allow such an action? We citizens are absolutely shocked and condemn the dastardly act. We expect Mumbai Police to immediately arrest the culprit," said social activist Anjali Damania.
Ashwin Aghor/Catch News
Ashwin Aghor/Catch News
Ashwin Aghor/Catch News
Mounting complaints
Ironically, the civic authorities have received more than 70,000 complaints about illegal construction across the city in last 33 months. The dedicated telephone line of the MCGM for illegal constructions is flooded with distress calls.
"Illegal constructions in the city are major problems and growing day by day. Given the skyrocketing real estate prices and the shortage of land are the main causes of illegal constructions," said RTI activist Anil Galgali.
The civic authorities receive more than three lakh complaints a month about various violations across the city, and 21% of these complaints are about illegal constructions. Ironically, the majority of the complaints received by the civic authorities remain unattended even after more than one year.
The MCGM received 1.50 lakh complaints during 2014 and out of them around 19,000 are still pending. The number of complaints was reduced marginally in 2015 with 1.17 lakh and around 3,000 complaints are still pending.
According to the information obtained by Galgali under RTI, the maximum illegal constructions are reported from the suburbs like Kurla, Chembur and Govandi. There are around 18,000 complaints of illegal constructions in Kurla followed by Govandi.
Galgali has written to MCGM Commissioner Ajoy Mehta and demanded that the civic body should institute 'Worst Ward Award' like the 'Officer of Month' so that non-performing officers are at least shamed into working towards solving public grievances.
Maharashtra Aam Admi Party leader Priti Menon said, "This horrible murder is an example of how the land mafia have no fear of law and have the confidence that they can get away with any crime. Vira was fighting to save the city from illegal constructions and paid the price with his life. This is totally unacceptable. Police must act swiftly and bring the killers to justice as early as possible."