Andhra Pradesh Chief Minister N. Chandrababu Naidu to sit on hunger strike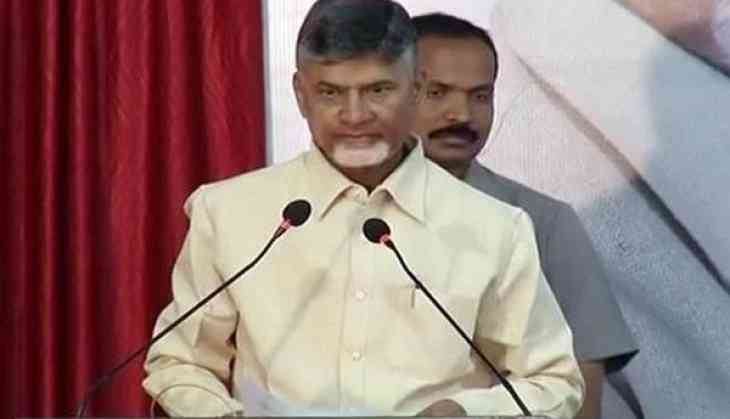 Andhra Pradesh Chief Minister N. Chandrababu Naidu on Saturday announced that he will sit on a one-day hunger strike against the Centre's non-cooperation of the state.
Naidu said that he will go on strike on his birthday, on April 20.
The Andhra Pradesh politicians have been protesting demanding Special Category Status (SCS) for Andhra Pradesh, which was promised by the Center during the bifurcation of the state in 2014.
Ahead of the 2014 general elections, the Bharatiya Janata Party (BJP) forged an alliance with Telugu Desam Party (TDP) with the promise to grant Special Category status to the state.
The Andhra ruling party and the BJP-ruled Centre have been at the loggerheads ever since the announcement of 2018-19 Union Budget.
The TDP alleged that the Centre ignored the demand of 'Special Category Status' to Andhra Pradesh in the budget, while the latter brushed aside the charges.
On March 16, the ruling TDP reached a deadlock with BJP over this issue and ultimately quit the National Democratic Alliance (NDA) coalition.
--ANI