American woman challenges denial of entry to India: Delhi HC seeks Centre's reply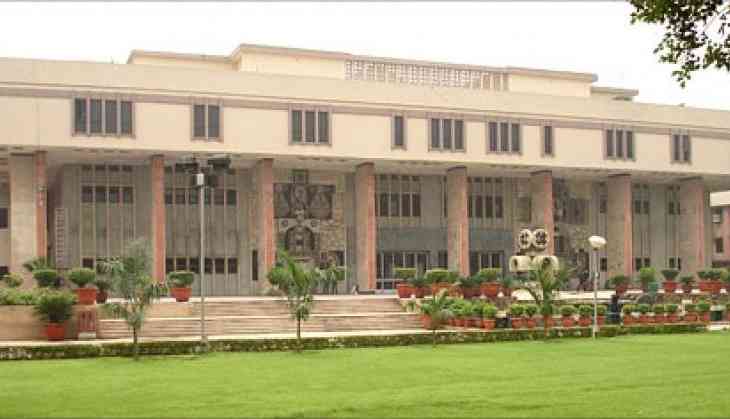 The Delhi High Court today sought a response from the Centre on an American woman's plea challenging her deportation to the US and denial of entry into India despite having a valid business visa.
Justice Rajiv Shakdher issued the notice to the central government seeking its stand as to why the 48-year-old American entrepreneur has been blacklisted and was being denied entry to India, where she had been residing for over a decade prior to her deportation on January 5.
The government's lawyer orally told the court that the woman, Kasha Elizabeth Vande, was deported as she was running an NGO instead of a business for which she was granted the visa valid till the year 2027.
Also Read: Women activists highlight persecution of Christians in Pakistan at United Nations
The government lawyer said the business visa was given to the woman to come here to set up and run a business and not to live here for over a decade.
However, the woman's lawyer, Kamlesh Kumar Mishra, said that his client was running an organisation which was promoting tourism in Puducherry with the support and permission of the government there.
Also Read: Around 1,000 abused in Britain's worst ever child sex trafficking scandal
He urged the court to pass interim orders allowing the woman to enter the country, a relief which was opposed by the government.
The court declined to pass any interim order at this stage and listed the matter for further hearing on May 22.
A plea was earlier moved in January challenging her detention at the Chennai airport when she had returned from the US.
However, by the time the matter reached the court, she had already been sent back.
Also Read: Revealed: Nearly half of US arms exports go to Middle East
According to her lawyer, Kasha was running a cafe and boutique named Kasha ki Asha in Puducherry.
On her arrival to Chennai via Kuwait Airlines on January 5, she was detained at the airport after which she informed her acquaintance Lal Babu Lalit about the incident who then filed a habeas corpus petition in the high court seeking that she be produced before it.
--PTI
Also Read: Trump, Musk Twitter tiff over tariff