American rock band OneRepublic performs in India, pays tribute to Swedish DJ Avicii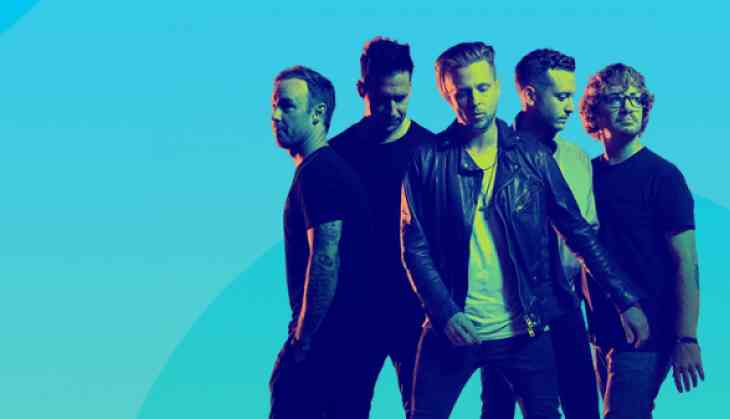 American pop-rock band OneRepublic came to India for the first time and performed in Mumbai on Saturday. They also paid tribute to the EDM star Avicii who died in Oman, Muscat. The singer's death shocked the entire music industry.
The band arrived in India three days before to the live concert. The band mentioned earlier that they would like to explore the city. The band's plan was to visit places like Mount Mary Church and Haji Ali Dargah.
ONEmpire, a local band, opened the show performing a cover of Coldplay's 'A Sky Full Of Stars'.
Later, OneRepublic set the stage on fire with their greatest hits including 'If I Lose Myself', and 'Something I Need'.
The band also gave tribute to Avicii by performing a cover of his 'Wake Me Up', paying their respect to the late Swedish musician who passed away on April 20.
Grocery shopping in Mumbai. It's Mango season pic.twitter.com/ogy71Dszhn

— Ryan Tedder (@RyanTedder) April 21, 2018
The Grammy-nominated five-member band, comprising of Ryan Tedder, Brent Kutzle, Eddie Fisher, Drew Brown and Zach Filkins reached India on April 19.
The band's frontman Ryan Tedder charmed the Mumbai audience by using phrases in Hindi such as ''kaise ho?'' (How are you?) and "shukriya'' (Thank-you).
Tedder has also been active on social-media platform Twitter and Instagram, informing his fans about his stay in Mumbai.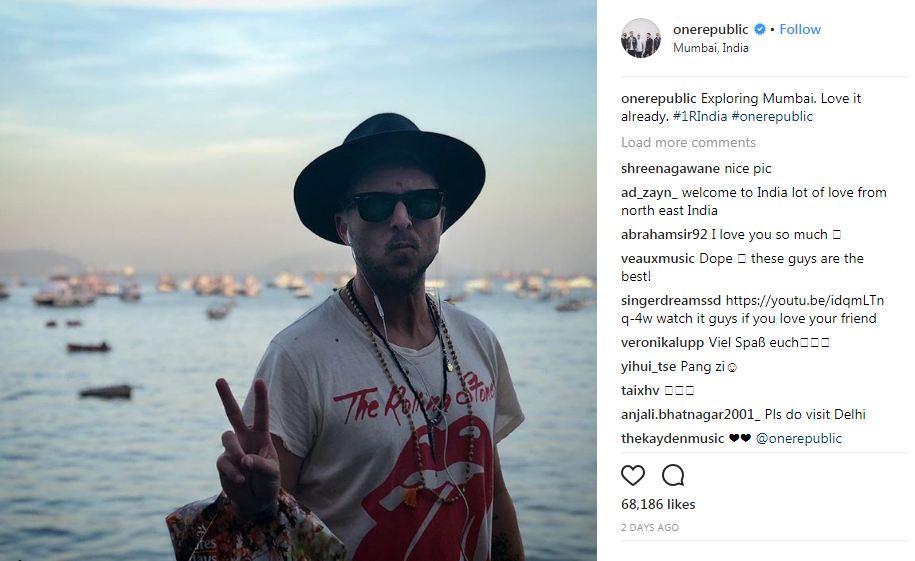 He also posted a picture of himself, which read, "Exploring Mumbai. Love it already".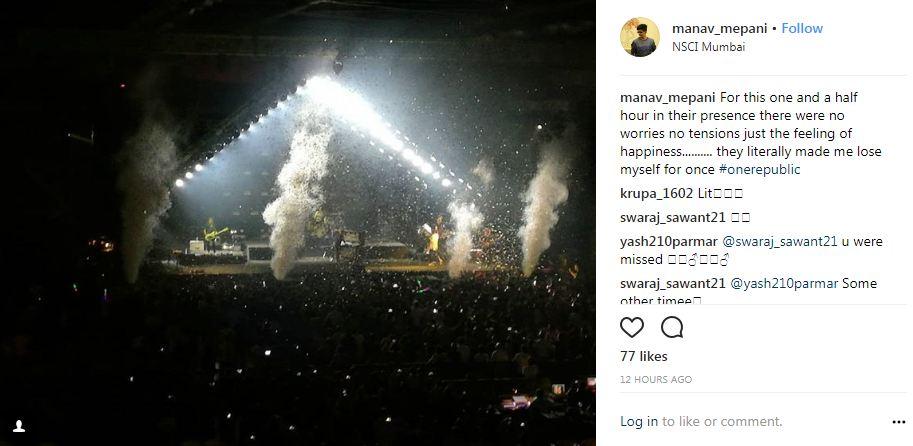 The Fans too praised their love for the band on social media.
Read More On Catch: WWE Diva Nikki Bella ditched engagement ring at public appearance after breakup with John Cena