After Bois locker room controversy, similar chats of 'girls locker room' leaked on Twitter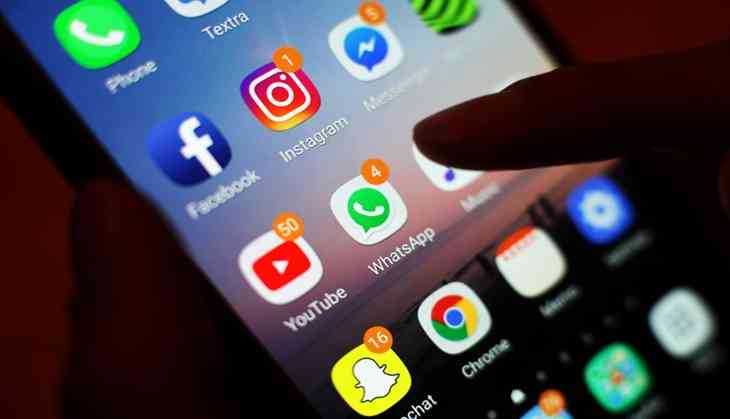 girls locker room chat leaked
A shocking news was reported two days ago where a South Delhi girl exposed an Instagram group titled Boys Locker Room or Bois Locker Room. In this group, teenage boys were discussing raping girls. After two days of a row, Delhi Police took a student from a south Delhi school in the custody on Tuesday.
However, now there are reports that not just boys in fact girls are also running similar nature of group titled Girl's Locker Room. A Twitter user has exposed the group and also shared the screenshots of voyeuristic chats between the girls. As soon as he posted the tweet it took the internet at ablaze.
In the screenshot shared by the user, we can see the alleged girls' group are objectifying men and are expressing their amorous desires.
Also Read: Bois Locker Room Row: Juvenile apprehended, 21 members of 'Boys Locker Room' identified, says Delhi Police
His d*ick, his back, if a boy doesn't respond to your hot pics, think he's a gay, I wanted to f*ck him the moment he started walking. I wanna lick him. I want him for dinner tomorrow. Yum.

Now here's the #GirlsLockerRoom chats

Sexualization? Assault? Objectification?

Decide pic.twitter.com/jjBhiRk7TF

— Deepika Narayan Bhardwaj (@DeepikaBhardwaj) May 5, 2020
As soon as the boys' group got exposed on social media, several men on Twitter shared the screenshots of the chat groups where even girls are running such group and are active partakers in perpetuating body-shaming.
Not just this there are reports that the girl who exposed the Boys Locker Room group is allegedly part of Girl Locker Room. Well, we don't know whether all these reports are true or not, however, there is a difference between both the groups. In the Boys group, they were discussing on raping the girls while in the girls' group they are just sharing the boy's private pics and are expressing amorous desires.
After Delhi Police arrested the accuse involved in the Boys Locker Room there is a question being raised whether police will take action against the girls using offensive language against the boys.
Also Read: Punjab: Retired railway police officer stranded due to lockdown, raped by 2 men