African envoys put Modi regime in a spot: we won't attend Africa Day event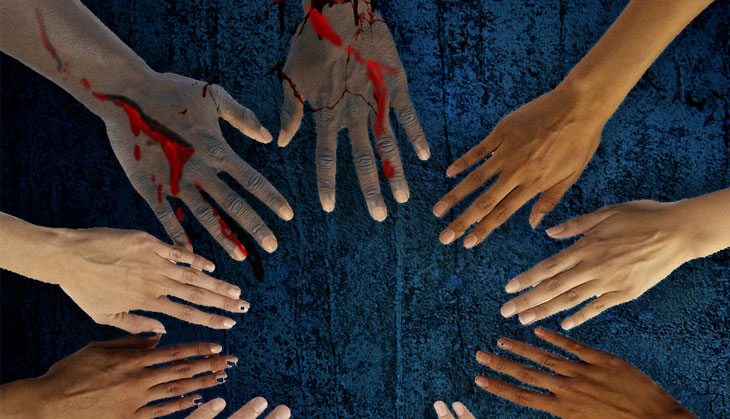 In a show of unity in the wake of the brutal murder of a young Congolese man, envoys from African countries have told New Delhi they won't attend its Africa Day celebrations on 26 May. They have asked the government to take steps to ensure the safety and security of African nationals instead.
Africa Day is being organised by the Indian Council for Cultural Relations.
The envoys, who number 42, have expressed outrage over the murder of Masonda Ketada Oliver, who was recently beaten to death in south Delhi after a brawl over the hiring of an autorickshaw. Two of his alleged killers have been arrested while the third is on the run.
The envoys have demanded that the Indian government take concrete steps to curb racism and Afro-phobia, or else they would be compelled to recommend to their respective countries against sending students to this country.
The protest couldn't have come at a worse time for Narendra Modi. His government is celebrating two years in power. And the prime minister is expected to visit South Africa and a few other African nations in July.
Alem Tsehage Woldemariam, the Eritrean ambassador who is also Dean, African Group Head of Missions, said in a statement that the envoys have sought postponement of ICCR's Africa Day as the African community in this country are in mourning over the death of several African students in the past few years.
The statement was released after the envoys met and discussed the recent attacks targeting Africans. "The Indian government is strongly enjoined to take urgent steps to guarantee the safety of Africans in India, including appropriate programmes of public awareness that will address the problem of racism and Afro-phobia in India," the statement read.
Soon after the statement was released, the external affairs ministry swung into damage control mode.
"When I came to know about the unfortunate killing of a Congolese national in Delhi, we directed stringent action against the culprits. I would like to assure African students in India that this an unfortunate and painful incident involving local goons," Foreign Minister Sushma Swaraj tweeted.
She also sent her deputy, VK Singh, to meet a delegation of the envoys. Singh assured them of India's commitment to the safety and security of African nationals. Sources said he tried to impress upon them the need to continue the tradition of Africa Day, but made it clear that India would be guided on this matter by them. Singh condemned the killing of Oliver and assured the delegation that strict legal action would be taken against the guilty.
To reassure African students of their safety and security, Singh will do an "outreach programme" with them in with the African missions. He will also meet with the African heads of mission every three months.
Meanwhile, Amar Sinha, the foreign ministry's Secretary for Economic Relations, will attend the Africa Day celebrations being organised by the African missions at Dolly farms in Delhi. At his meeting with the African envoys Tuesday, Sinha had pointed out that all criminal acts should not be seen as racially-motivated. "Thousands of African students continue to pursue their education in India without any issues. Government of India deeply values its relations with foreign students, particularly those from Africa with which India has had a historically close relationship."
The murder of the Congolese man is not an isolated incident. Delhi and other cities have witnessed several attacks against Africans in the past few years. In Bengaluru, there have been six attacks against Africans in the past year; in the latest of these, a young Tanzanian woman was allegedly stripped naked and paraded by a mob in January.
In 2013, Goan legislators had called Nigerians protesting the murder of a compatriot "wild animals" and a "cancer". They had to tender an apology.
In Delhi, Somnath Bharti, the then law minister, had led a midnight raid in Khirki Extension in January 2014, during which at least nine African women were allegedly molested by a mob and forced to urinate in public. Bharti had alleged the women were running a drug and prostitution racket in the area.