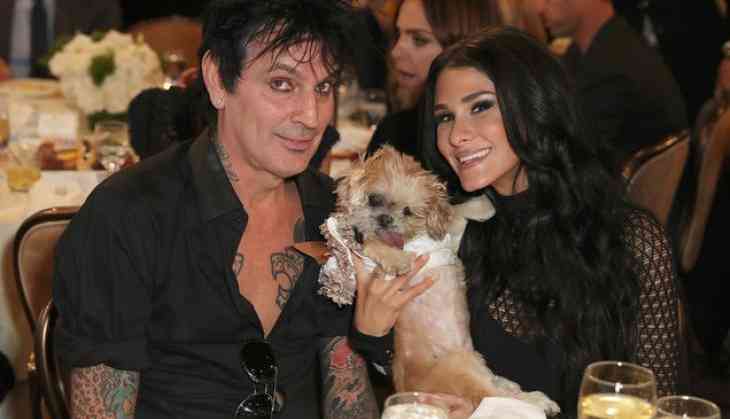 Tommy Lee's fiancee, Brittany Furlan, has spilled the beans on their wild sex life, which happens to include sex tapes.

The "We Are Your Friends" actress told TMZ, "We've already made tapes, but they're not coming out."

Lee, 55, isn't a stranger to sex tapes or leaks. The musician's most infamous tape with ex-wife Pamela Anderson was reportedly stolen from their home safe. It was later released under adult film production company Vivid Entertainment in 1998.
Furlan's off-color comments come on the heels of rumors she and the Mötley Crüe rock star got married over Memorial Day weekend, after an Instagram post she shared of the two of them kissing in their hotel robes underneath an altar.
Also Read: WWE wrestler Paige's sex tape with Brad Maddox leaked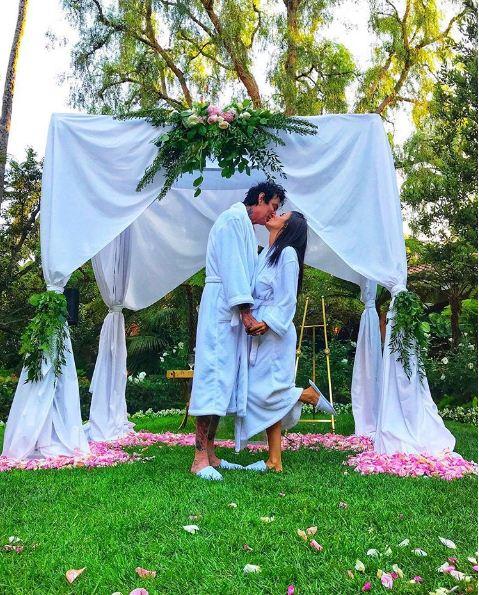 When asked if they'd filmed a tape on a boat like Anderson and Lee did in their heyday, Furlan cringed, griping, "No, no — oh my God, no."

Both of them made headlines when they posted photos in white bathrobes saying they'd tied the knot, but later clarified that they were just joking.

"We were just messing around! We just thought it was funny," Furlan reiterated to TMZ on Tuesday. "They changed it on Wikipedia and everything!" (Both of their Wikipedia pages now reflect their upcoming Valentine's Day 2019 wedding date.)

Furlan says she and the former Mötley Crüe drummer picked Feb. 14, 2019, the anniversary of their engagement, for their big day because they're "cheesy like that."
Also Read: Rihanna and Kendall Jenner wears metallic Givenchy dress for Ocean's 8 New York premiere