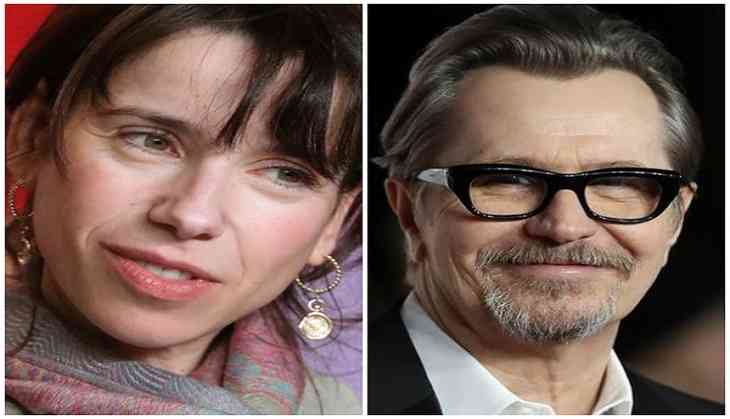 The British Academy of Film & Television Arts unveiled the nominees for the 2018 annual BAFTAs with Guillermo Del Toro's 'The Shape of Water' leading the race with 12 nominations.
Meanwhile, 'Three Billboards Outside Ebbing, Missouri' and 'Darkest Hour' received nine nominations each.
Below, check out reactions from nominees like Gary Oldman, Sally Hawkins and Guillermo Del Toro.
Gary Oldman, who recently won a Golden Globe for his acting in 'Darkest Hour', reacted to his nomination by saying that this recognition means so much to him.
He said, "The recognition means so much, and especially more so not merely for the distinguished company I now find myself in with my fellow nominees, but most especially for the privilege of playing Winston Churchill, which it truly was."
Oldman has been nominated in 'Best Actor (Male)' category in this year's event.
Oldman's best supporting actress-nominated co-star Kristen Scott Thomas said she was thrilled to recognised by BAFTA for her role as Clementine Churchill and for "shining a little extra light on a remarkable woman too frequently hidden behind her husband, Winston."
The actor will battle it out against the likes of Daniel Day Lewis (Phantom Thread), Daniel Kaluuya (Get Out), Jamie Bell (Film Stars Don't Die in Liverpool) and Timothee Chalamet (Call Me By Your Name).
Meanwhile, Sally Hawkins, who is nominated in the 'Best Actor (Female)' category for her role in 'The Shape of Water', said that her nomination felt like a "gift from my homeland."
"This film, the story, its characters and the great people that were involved in bringing it to the world are unique and very precious to me. I believe this is an important film and it is a deep, deep part of my heart. So to be honored and recognized in such a way, well, yes it is a gift. [Director] Guillermo [del Toro] is a master and visionary. I am very lucky. Thank you with all my heart," noted Hawkins.
The other names in the category include - Annette Bening (Film Stars Don't Die in Liverpool), Frances McDormand (Three Billboards Outside Ebbing, Missouri), Margot Robbie (I, Tonya) and Saoirse Ronan (Lady Bird).
Film-maker Guillermo Del Toro, who finally won his first Golden Globe in a career spanning over 25 years, said that he feels elated to see his name in the nominations.
Del Toro explained, "I am absolutely elated with the Bafta nominations. This is a season in which you hope for the best and the Baftas have a stature and a place in the community and conversation that stands unique and tall. To recognise a movie as personal and as difficult to execute as The Shape of Water is incredibly encouraging for me as a storyteller."
Del Toro is nominated in 'Best Director' category for his cold war fantasy 'The Shape of Water'.
He will go head to head with Denis Villeneuve (Blade Runner 2049), Luca Guadagnino (Call Me By Your Name), Christopher Nolan (Dunkirk) and Martin McDonagh (Three Billboards Outside Ebbing, Missouri).
The ceremony will be held on February 18 at the Royal Albert Hall in London.
--ANI