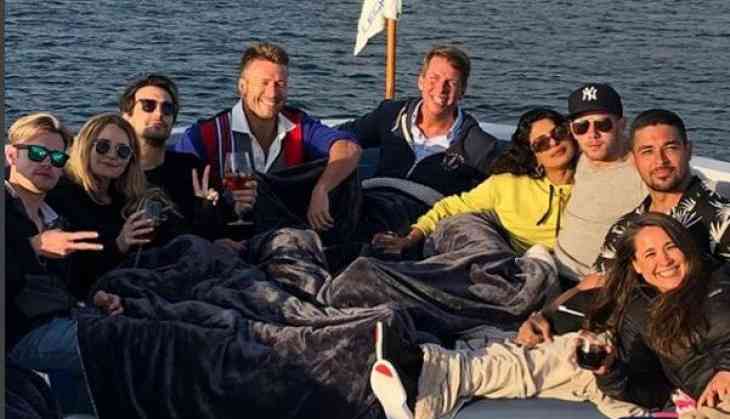 Quantico actress Priyanka Chopra have always kept her personal life away from public and media interference. However, a picture went viral on social media where she is seen cuddling close with singer Nick Jonas.

She is sharing a sheet with Nick Jonas and people have started speculating about their romance.

People like to know more about Priyanka's life as she has always kept it private and especially when it comes to her love life.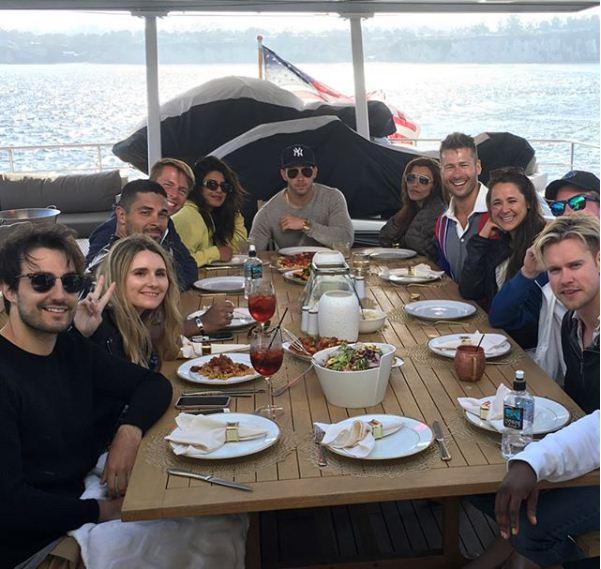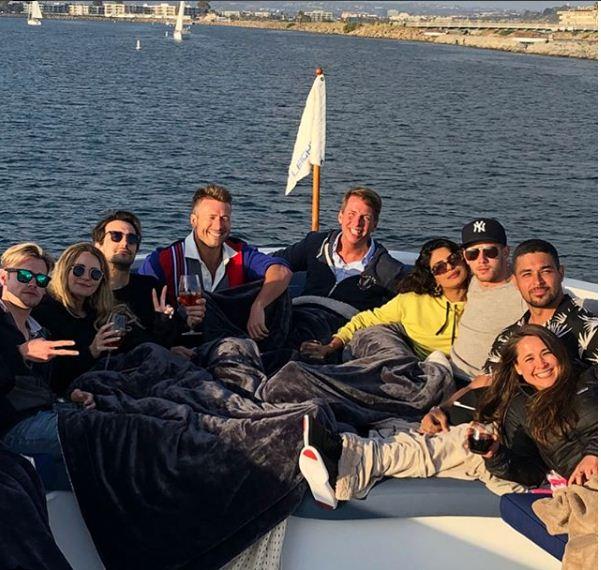 Priyanbka in an interview with Jimmy Kimmel talked about all rumours surrounding her and Jonas. The Quantico babe had said, "Yeah, we were on the same table and we already know each other. So he was like 'Hey, you wanna go together?' And I was like yeah, OK, let's go together. It ended up working out." Kimmel refused to buy Priyanka's story and teased the actress, "You know when one day you become the director of FBI, you will be subjected to a polygraph test. And I am gonna make sure they are all Nick Jonas related questions."
Nick and Priyanka were also seen together during MET Gala 2017 as they both walked the red carpet in Ralph Lauren and back then too.

When Jimmy Kimmel asked Priyanka about Nick, the actress had quipped, "We were both wearing Ralph Lauren and so we decided to go together. It was fun. I didn't ask his age. What is it? 11?"

Nick had said, "We met through a mutual friend who she did Quantico with, this guy Graham and we met up like in New York the first time and the same day I think we found out that we are both going to the MET gala with Ralph Lauren. And as strange as it sounds but we couldn't have planned it. We just had a great time. She's a lovely person and I'm dying now to go to India."

"I've never been (to India). But I'm dying to go and I have now heard from Priyanka, my new friend a lot about it. Just given me a lot of names of place to go if I go there," Nick added.
Also Read: Priyanka Chopra looks jaw-dropping in Dior gown at Meghan Markle And Prince Harry's wedding reception; gorgeous pics inside