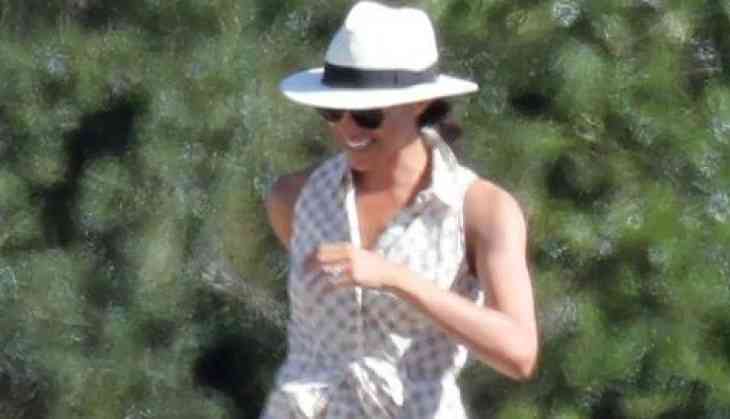 Meghan Markle joins Serena Williams at the Audi Polo Challenge in Ascot, England to cheer Prince Harry on Saturday.

The Duchess of Sussex looked classy while wearing a cotton gingham Ashland dress designed by Shoshanna Gruss. The sleeveless outfit came down to just below Meghan's knees, and also featured eyelet details and a sweet bow tied around her waist. The dress, which was previously sold on Neiman Marcus, is sold out.

She paired her dress with a pair of Grear leather sandals from Sarah Flint NY, a pair of sunglasses and a white-and-black Madewell x Biltmore panama hat, which is also sold out.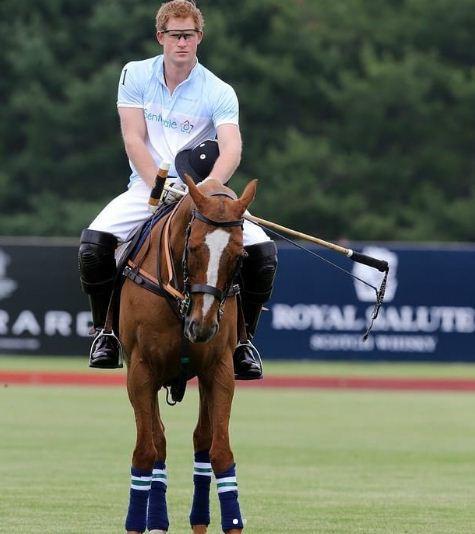 Serena Williams and her husband Alexis Ohanian accompanied Meghan to the Coworth Park Polo Club.

Harry and Prince William delighted fans as they took to the field on Saturday. Both of them wore white polo shirts with stripes on the side, which they paired with white pants and boots.
Also Read: Meghan Markle, the first royal to be nominated for Teen Choice Award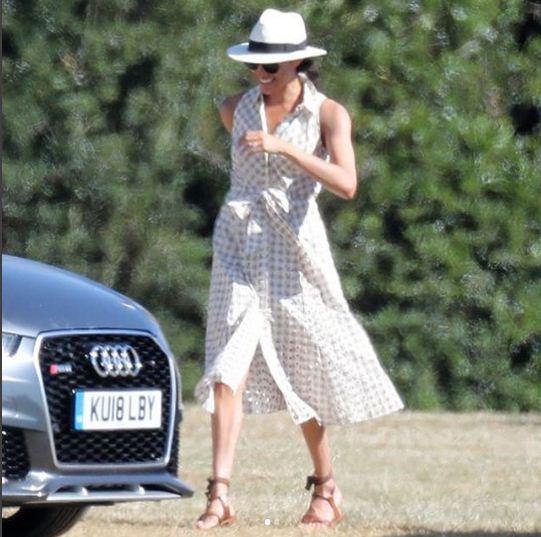 This event holds a special place in Meghan and Harry's heart: Their appearance at the game last year was the first time the couple attended a public event together, and they marked the milestone with a kiss.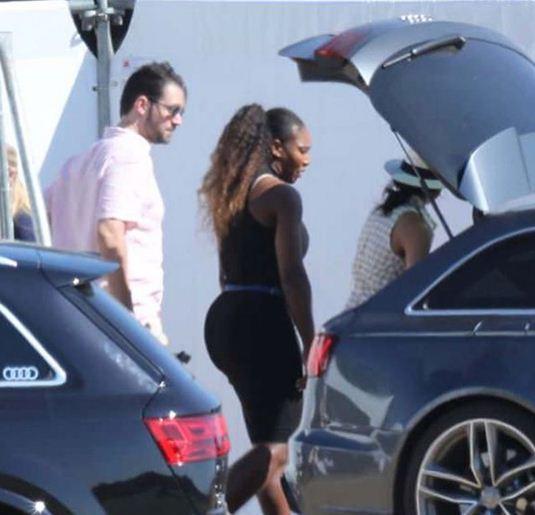 On Tuesday, the royal couple joined Queen Elizabeth for a party at Buckingham Palace, during which Meghan had a minor slip-up with royal posture protocol.
Also Read: Kourtney Kardashian wore skimpy bikini on vacation with her boyfriend in Italy