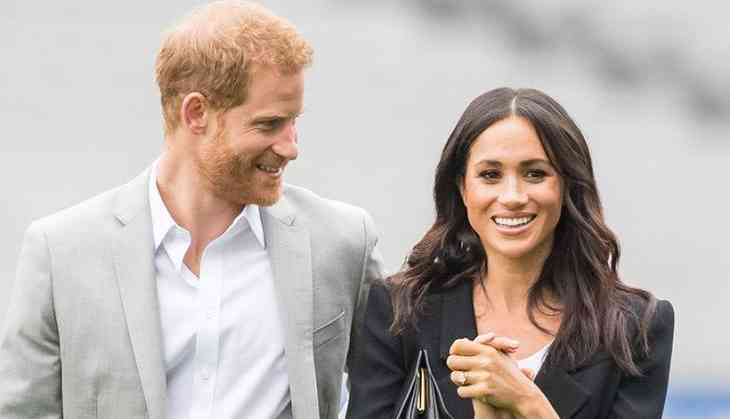 The Duke and Duchess of Sussex were in Ireland this week for their first royal tour together as a married couple.

Meghan Markle and Prince Harry were presented with a special gift by an Irish fan, who gave them a hand-drawn portrait of their engagement photos.

Chloe Mullins, 19 shared images of Harry and Meghan's stunning faces after she gave them the portrait in a black frame.

"Ya girls artwork going in Kensington Palace Delighted to have gotten to talk to them and have them keep my drawing they're genuinely so nice!!!," Mullins wrote on Instagram and Twitter Wednesday.
Also Read: Royal Couple: Prince Harry and Meghan Markle reach Dublin to embark 1st foreign trip since wedding; meets Irish PM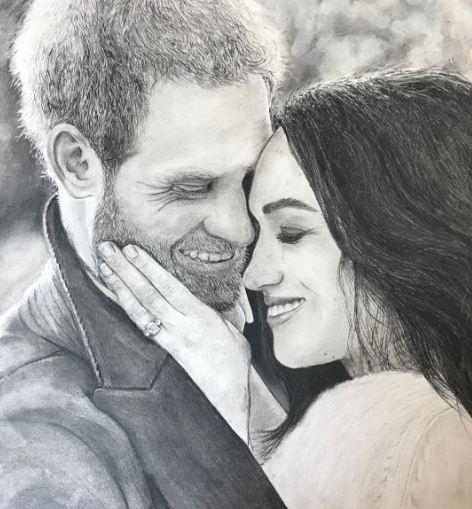 After Harry and Meghan saw the drawing, Harry told Mullins, "That's very, very good. Did you draw that? It's lovely."

He added, "And you've given me more hair," after which Meghan started laughing.

The royal couple was greeted by excited fans everywhere they went, including a cheeky toddler who couldn't stop touching Meghan's hair.
They took my drawing😍 he was like "can we have it are you sure?" pic.twitter.com/wNW2UqBuST

— Chloe Mullins (@cmullins98) July 11, 2018
Walter Kieran, 3, was immediately captivated by Meghan and even began to touch her face while held in his father's arms.

In another candid moment, Harry let a 4-year-old boy tug at his red beard with the prince playfully grimacing as Meghan stifled a laugh.

Harry then told him, "You might have a beard soon — you never know!"
Also Read: Hailey Baldwin shares photo with Justin Bieber for first time ever on Instagram