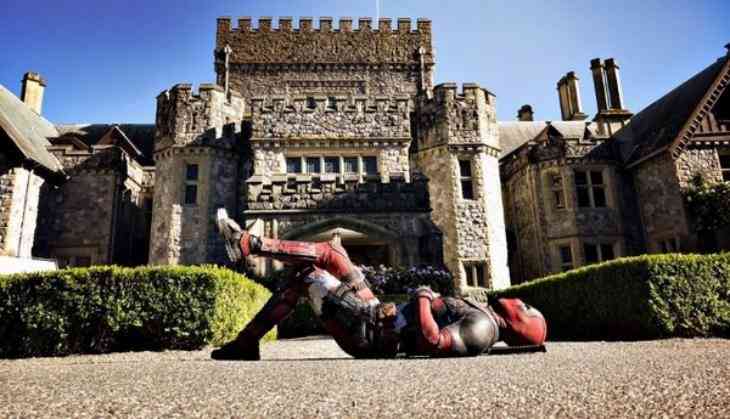 Ryan Reynolds shares a sneak peek of 'Deadpool 2'
It seems like fans are in for a real treat with ' Deadpool 2'.
Ryan Rynolds, who portrays the character of foul-mouthed superhero 'Deadpool' whipped fans into a frenzy when he tweeted a photo of him in the superhero's costume, hanging out and in front of the X-Mansion.
The 40-year-old actor took to Twitter to share the photo and captioned it as, "Dropped by the X-Mansion. Big f***ing surprise. No one's home."
Dropped by the X-Mansion. Big fucking surprise. No one's home. pic.twitter.com/svbUMEdKbb

— Ryan Reynolds (@VancityReynolds) June 17, 2017
The picture shows the superhero in full repose as he lies down in front of the opulent house with one leg crossed over the other. The tweet has more than 40,000 re-tweets and 1,32,000 likes.
'Deadpool', of course, visited the mansion in the original 2016 hit film about the Marvel Comics anti-hero.
In the first movie, Reynolds played Wade, a happy-go-lucky guy who is diagnosed with terminal cancer. The rogue experiment that cures Wade leaves him with accelerated healing powers and a twisted sense of humour.
Recently, Josh Brolin shared his look all over social media of his transformation into Cable.
The first 'Deadpool' movie was a great success at the box-office, as the movie went on to gross over 783 million USD globally, on a production budget of 58 million USD.
' Deadpool 2' is slated for June 1, 2018, release.
-ANI