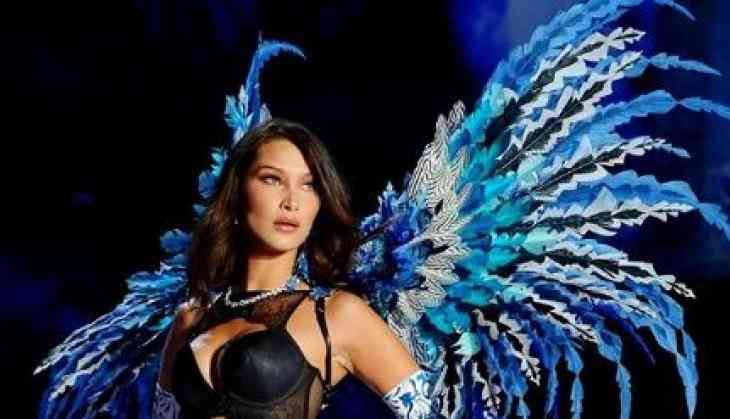 Bella Hadid, American model has wore a lot of naked dresses several time and has proved that she isn't afraid to show a little skin.

She was out is New York this weekend, Hadid was spotted running along the street, carrying a pie in one hand, while wearing an extremely revealing gingham shirt. In fact, the crop top left very little to the imagination, showing off a lot of breast. Basically, she had ditched her bra, and didn't seem to care who knew it.

The model also showed off her stellar abs, and wore her trademark ripped jeans and dad sneakers:
Also Read: Bella Hadid shares picture in Dior bikini and Nikes as she boards a boat for appearance at Monaco Grand Prix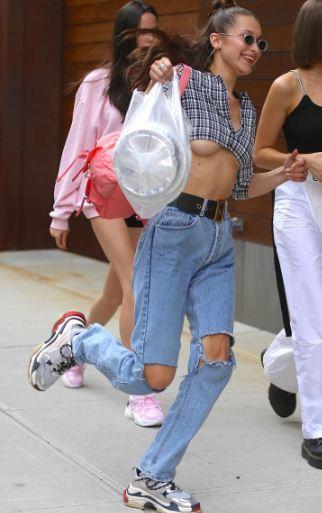 Hadid's appearance in New York follows a date in Paris with The Weeknd on May 31, 2018. They were also seen on each other's Instagram Stories and Snapchats while they were in France, The Weeknd and Hadid were also snapped by paparazzi with their arms around each other, looking totally loved up.

Recently, rumors have been circulating that Hadid is officially back together with her ex-boyfriend, The Weeknd. The pair were first spotted making out at a Coachella party, and subsequently were seen at Cannes Film Festival together.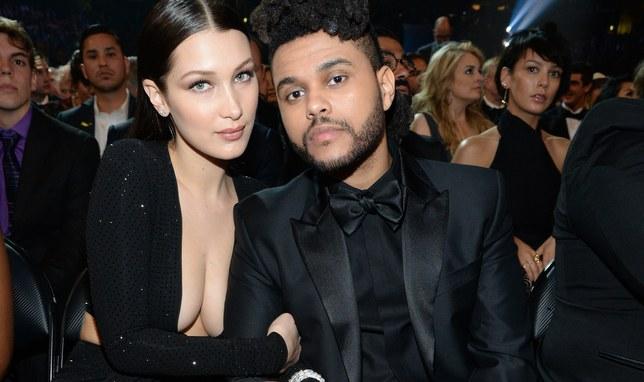 According to E! News, the couple's unbelievable chemistry is just as evident as ever, amid reports they're getting back together:

"You could feel the energy between them and there was no doubt they were together. They were whispering and holding hands while talking. People were coming over to say hello, but they were focused on each other and never got too far away from one another."
Also Read: Coachella 2018: The Weekend and Bella Hadid spotted "Kissing All Night" at the afterparty