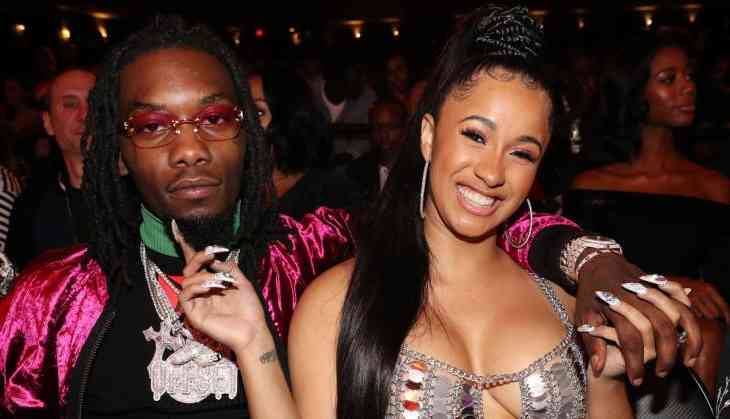 Cardi B announced her pregnancy on Saturday Night Live, and now she's on the cover of Rolling Stone magazine showcasing her baby bump.

Posing with her fiance, Cardi B poses in an open ballgown, while Offset kisses her baby bump. Wearing a killer pair of heels, and an off-the-shoulder dress, which hangs completely open, Cardi B's pregnancy photoshoot is completely infused with her individual style, with the camera lingering on her peacock tattoo, which straddles her thigh.

Rolling Stone writes: "Here's a first look at our upcoming cover featuring Cardi B and Offset. You can pick it up on newsstands July 2nd. Photograph by Ruven Afanador":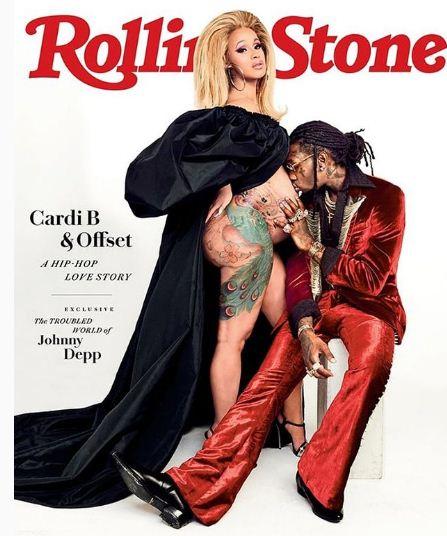 The "Bodack Yellow" rapper also shared the photo on Instagram, along with the caption:

"I guess it was too much to ask to wait until the official July release of our @rollingstone cover! This cover is so special to me and means so much! Thank you to everyone who helped put this amazing cover together! Even tho it was leaked and suppose to be In gray fuck it 🤷🏽‍♀️🤷🏽‍♀️🤷🏽‍♀️My daughter made it to the Rollin Stone cover !!!! Official release in July.You can't ruined what's for me ❤️❤️❤️❤️ROCKSTARS @offsetyrn."

The Grammy-nominated rapper looks flawless.

Cardi B is currently designing her own line for Fashion Nova, which is due to be released in October 2018. Featuring over 80 different pieces, all designed by the rapper herself, the range will be Fashion Nova's first design collaboration.
Also Read: Former Chelsea captain John Terry's wife Toni posts skimpy bikini snap by pool on Instagram