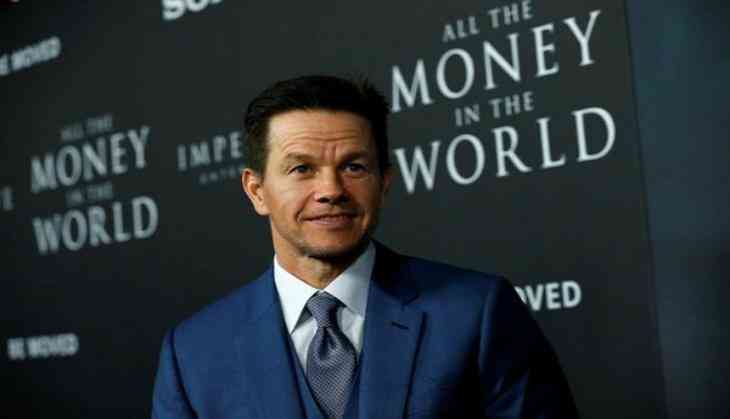 Golden Globe Awards (ANI)
Hollywood's highest paid-actor Mark Wahlberg has responded to criticism that he was paid USD 1.5million to reshoot 'All the Money in the World' by donating the full sum to the Time's Up legal fund.
The actor issued a statement which read, "Over the last few days my reshoot fee for All the Money in the World has become an important topic of conversation. I 100 percent support the fight for fair pay and I'm donating the USD 1.5 million to the Time's Up Legal Defense Fund in Michelle Williams' name."
The 46-year-old actor had come under fire after details of his apparently lucrative deal to save director Ridley Scott's film 'All the Money in the World' were leaked, according to the Hollywood Reporter.
There was a public outcry when it was revealed that Michelle Williams was paid just one percent of her co-star Mark's fee for reshoots on the movie after Kevin Spacey - who was originally playing billionaire J Paul Getty was accused of sexual misconduct and replaced by Christopher Plummer.
Wahlberg, named as the highest paid actor in the world last year after earning around USD 50 million, reportedly drove a hard bargain after Spacey was axed from the project.
Williams and Wahlberg are both represented by the William Morris Endeavor. WME is making a USD 500,000 donation as well.
WME said, "The current conversation is a reminder that those of us in a position of influence have a responsibility to challenge inequities, including the gender wage gap. In recognition of the pay discrepancy on the All the Money in the World reshoots, WME is donating an additional USD 500,000 to the Time's Up Legal Defense Fund in Michelle Williams' name, following our $1 million pledge to the organization earlier this month."
"It's crucial that this conversation continues within our community and we are committed to being part of the solution," concluded the statement.
Meanwhile, Williams has applauded Wahlberg's recent donation to the Time's Up legal defence fund.
She said, "Today isn't about me. My fellow actresses stood by me and stood up for me, my activist friends taught me to use my voice, and the most powerful men in charge, they listened and they acted. If we truly envision an equal world, it takes equal effort and sacrifice. Today is one of the most indelible days of my life because of Mark Wahlberg, WME and a community of women and men who share in this accomplishment. Anthony Rapp, for all the shoulders you stood on, now we stand on yours."
Time's Up campaign was created in the wake of the sexual assault and harassment allegations which have emerged in recent months.
The group is advocating for gender equality and has launched a legal fund to victims, and also supported stars wearing black to the Golden Globes Awards to show solidarity with victims.
--ANI