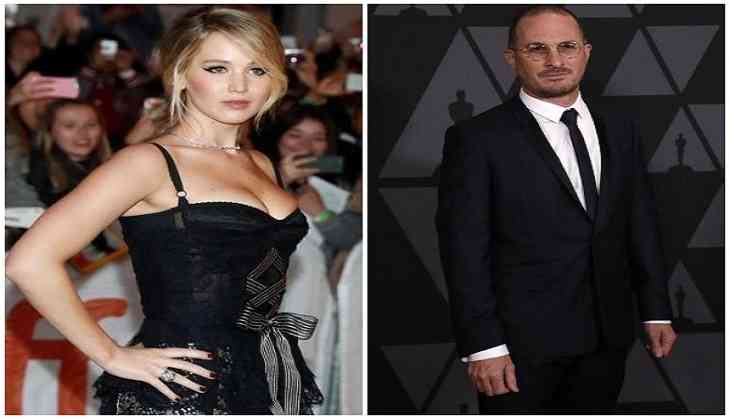 Jennifer Lawrence and Darren Aronofsky's relationship isn't getting a Hollywood ending.
According to a source, the couple, who dated for roughly one year after working together on the Aronofsky's directorial 'Mother!', reportedly called it quits a month ago, but remains on good terms, Entertainment Tonight reported.
Another insider revealed that the 27-year-old actress and the 48-year-old helmer were last seen together publicly at the Governor's Awards in Los Angeles earlier this month, even though they had reportedly split by that point.
In a recent interview with The Hollywood Reporter's Awards Chatter podcast, the 'Hunger Games' star dished on how their relationship first began.
"I had a crush on him when he pitched to me, and that was like a year before we started rehearsing, but he was a professional, which only made it worse for me," she explained.
Lawrence continued, "We just kind of formed a friendship. He knew how I felt. He never told me how he felt. I mean, I assumed. We just formed a friendship and then the friendship turned into a partnership for the movie, once we started working. And then once the movie was done, I was like, 'All right! You're my boyfriend'."
Lawrence previously dated her 'X-Men' co-star, Nicholas Hoult, and was romantically linked to Coldplay's Chris Martin in 2015.
-ANI