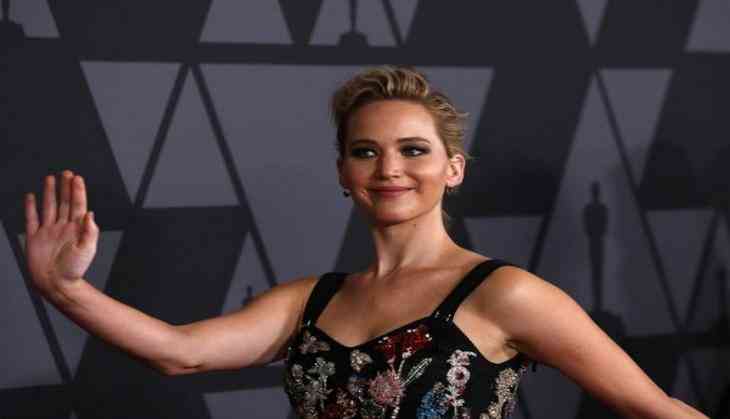 The American sweetheart Jennifer Lawrence created a buzz on the Internet by saying that she is purposely mean to her fans. She uses her rudeness as a defense mechanism.
While talking to Adam Sandler while chatting with Variety Studio's 'Actors on Actors series', the Oscar-winning actress Jennifer Lawrence accepted that she is rude to her fans and she has a reasonable reason behind it.
The actress said that, "Once I enter a public place I become incredibly rude, I turn into a huge a–." Jennifer further explained that she does it only to defend herself. "That's kind of like my only way of defending myself," Lawrence further said.
The 27-year-old actress Lawrence also gave a demonstration of the finger wag and the icy glare that the actress give to her fans whenever a fan or someone approaches her in a crowded restaurant. Jennifer Lawrence also cleared that she always says no whenever she is approached by a fan for selfie.
While explaining herself about the 'no-selfie' moto, the actress said, "That's like my only defense."
"One of my best friends is Amy Schumer. I take my dog to the park all the time, Central Park. As soon as I meet her in the park, we're f—–," the actress further added.
Jennifer Lawrence is an American actress, she had won Academy Award for Best Actress for her performance in Silver Linings Playbook (2012) and she was also the highest paid actress in the world in the year 2015 and 2016.