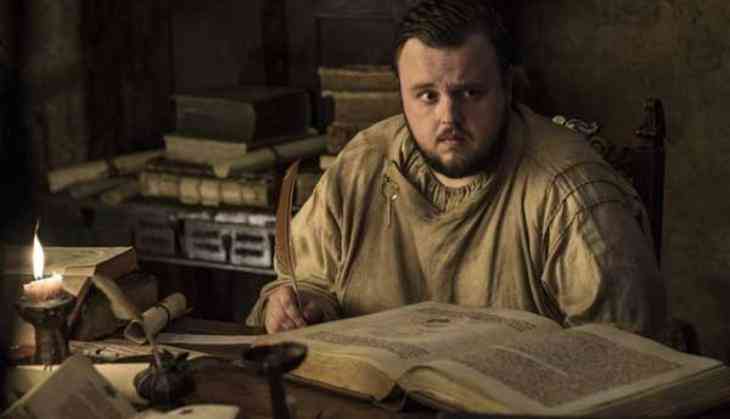 'Harry Potter' reference in GoT 'Dragonstone' episode leaves fandoms drooling (ANI)
We all knew that the first episode of the season seven premiere of Game of Thrones would set tongues wagging, but this slight yet prominent allusion to Harry Potter has left both fandoms gasping for breath.
Obviously SPOILERS lie ahead!
The moment arrived in a scene between characters Samwell Tarly (John Bradley) and archmaester Marwyn, who is in charge of training him at the Citadel.
During the scene, Tarly expresses his desire to access the "restricted area of the library to acquire the material that'll help him with his archmaester training, but is refused access by Ebrose, played by Jim Broadbent marking his Thrones debut).
Sam wants access to the restricted nook, which might contain texts filled with information on how to vanquish the White Walkers.
Harry Potter fans were quick to spot the stark similarity as the Hogwarts' library also features a similar area known as "the Restricted Section" which contains dangerous books on dark magic.
Interestingly, in Harry Potter and the Half-Blood Prince, a young Voldemort asked Professor Slughorn for permission to enter the restricted section of the library at Hogwarts.
The link? Slughorn is played by none other than Broadbent himself!
It appears that no matter where Broadbent travels across fantasy universes, he can't seem to escape his students trying to enter in "restricted" parts of the library where they don't belong! (ANI)
-ANI