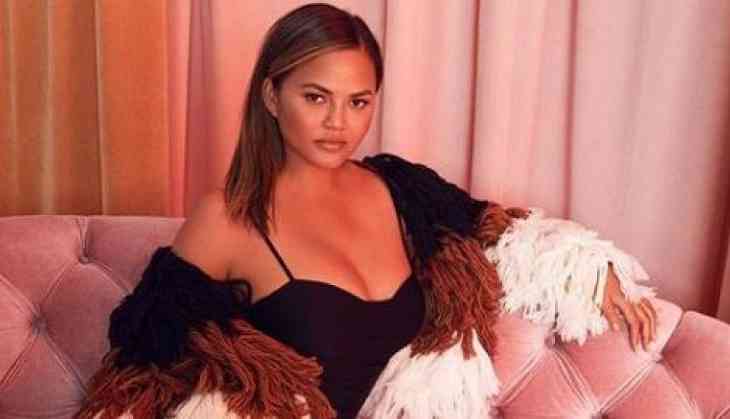 Chrissy Teigen posted a Instagram story yesterday and got real about breastfeeding son Miles Theodore. She and John Legend welcomed Miles on May 17, showing off the prominent blue veins on her chest during a selfie video on her Instagram Story.

"Please look at my veins going to my milky b***s. What is this?" she said, making a sad face.

The 32-year-old actress has never been shy about sharing her glamorous side of motherhood, and she's not going to stop now.
Also Read: Cuteness overloaded! Chrissy Teigen and John Legend's family outing with Luna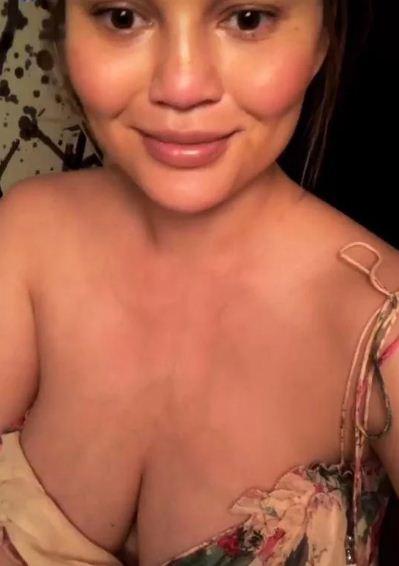 A lot of times she has showed the difficulties of being a new mom by sharing a photo of herself just four days after giving birth, in which she's dressed in postpartum mesh underwear that she hilariously called "Asian pear underwear." And she was even holding a carefully wrapped pear! Teigen also appeared to be breastfeeding her little bundle of joy.

The reference was actually a nod to comedian and fellow mom Ali Wong's latest Netflix special, Hard Knock Wife, during which she candidly speaks about the undergarment made specifically for new mothers, comparing it to the fruit wrap.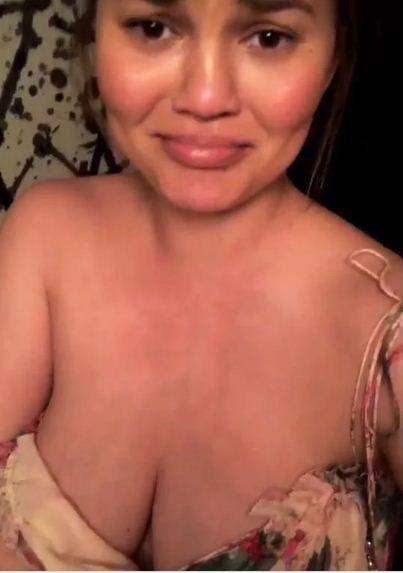 On her weekend she cooked fish with Legend and painting with 2-year-old daughter Luna Simone, which she also documented on social media.

"What are you making? That's beautiful," the star is heard saying as she captures her daughter hard at work in front of a canvas set up outside.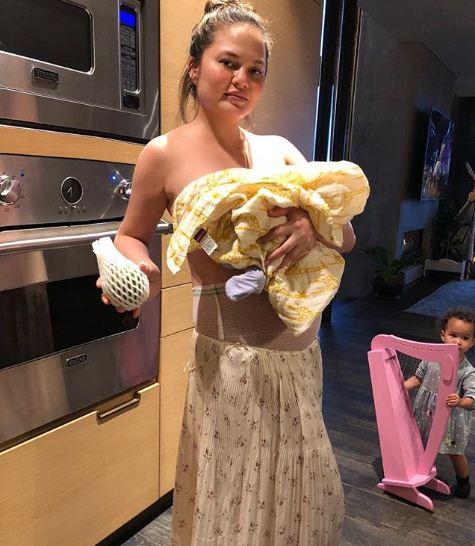 Legend, 39, previously told PEOPLE that Luna had handled the first few days of being a big sister like a pro, even if she's determined to make sure dad and mom don't forget who's No. 1.

"[Luna's] used to having us to herself," the singer explained. "I think she's just starting to realize though that he might be competition. So in some ways it's good because she's stepping her game up. She's being more loving, she's singing louder, and dancing harder. She's making sure we don't stop paying attention to her."
Also Read: Chrissy Teigen and John Legend shares name and first photo of their baby boy on Instagram