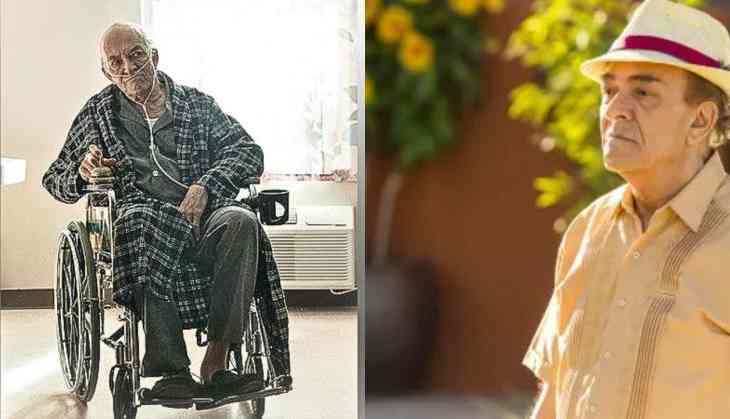 Breaking Bad actor Mark Margolis passes away
Washington DC: Hollywood actor Mark Margolis, known for his role as Hector Salamanca in the shows 'Breaking Bad' and 'Better Call Saul' passed away on Thursday at Mt. Sinai Hospital in New York City at the age of 83.
His son, Morgan Margolis, announced the news, as per Variety, a US-based media outlet.
Margolis left an unforgettable mark on the Vince Gilligan television universe with barely any dialogue. In 2012, he was nominated for an Emmy for his performance in 'Breaking Bad,' reported Variety.
Margolis, who was born in Philadelphia in 1939, travelled to New York at a young age to pursue his acting career.
With an early interest in theatre, he got roles on Broadway in musicals such as 'Infidel Caesar.'
He went on to appear in over 50 Off-Broadway productions, including 'Uncle Sam' and 'The Golem.'
Bryan Cranston, lead actor of 'Breaking Bad' took to his Instagram account and mourned the demise of Margolis.
He shared a couple of pictures and wrote, "I am very saddened today to learn of a friend's passing. Mark Margolis was a really good actor and a lovely human being. Fun and engaging off the set, and (in the case of Breaking Bad and Your Honor) intimidating and frightening on set. His quiet energy belied his mischievous nature and curious mind… And he loved sharing a good joke. I miss him already. Rest now, Mark and thank you for your friendship and your exceptional body of work."
Apart from 'Breaking Bad' and 'Better Call Saul,' Margolis had recurring roles in television series including 'The Equalizer,' 'Oz,' 'Kings' and 'American Horror Story: Asylum,' and guest starred in 'Californication,' 'Gotham,' 'Crossing Jordan' and 'The Affair,' as per Variety.
(ANI)