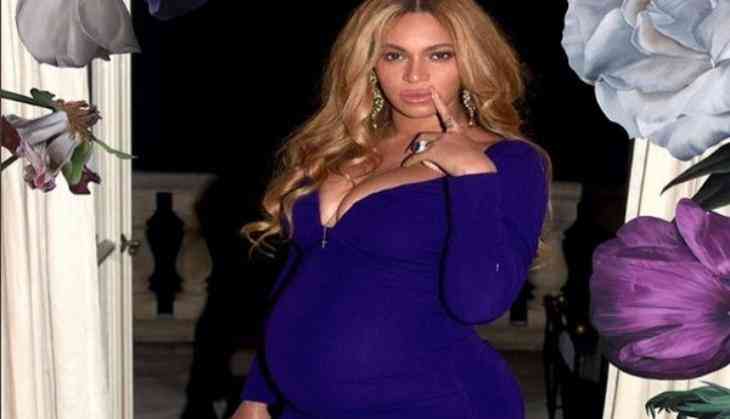 Beyonce shows off Baby Bump in new stunning maternity shoot (ANI)
A month back, the whole world got mesmerised by Beyonce's artistic maternity photoshoot and now, she has given Beyhives a treat by showing off her maternity styles.
The pop-sensation took to Instagram and shared new photos of her, showcasing her baby bump.
Some of the photos were presented in a slideshow, set to the The Isley Brothers' 1972 song ' Pop That Thang.' In the photos, the 35-year-old-singer can be seen in an off-the-shoulder skintight indigo gown.
The singer paired the look with purple and blue jeweled earrings, giant sapphire and diamond ring, a dainty sapphire necklace and black and gold, jeweled wedge heels.
Bey announced her pregnancy on Instagram last month, posting a photo from her maternity photo shoot, which shows her kneeling on a bed of flowers, in a red mesh bra and blue silk knickers.
So now, let the chromosomes decide what 5-year-old Blue Ivy will have, a brother and sister, 2 brothers, 2 sisters.
-ANI