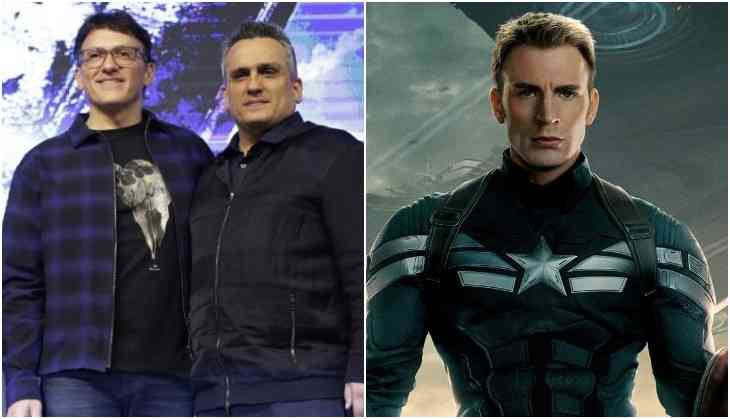 Russo Brothers captain America
Whoever has watched the biggest cinematic film of Marvel Studios, Avengers Endgame knows what happened with Chris Evans's superhero character Captain America. However, still, there were some fans who were hoping that Chris may come back as Captain America as a surprise. Well, now the directors of Endgame, Russo brothers, Anthony Russo and Joe Russo have told the reason.
According to Russo Brothers, Chris Evans has emotionally moved on from Captain America and he is not expected to reprise his role as one of the most loved superheroes. "No, I think Chris — Chris is a very emotional person," Joe Russo told the Happy Sad Confused podcast.
When he was asked if Chris will play the character again, he said, "I think, maybe it's evident if you follow him on Twitter — because he does put his heart into what he says — but I feel like he has to close the door on things and emotionally move onto the next thing." Anthony Russo also added, "There are no plans." "I think for now he's emotionally moved on, yes," said Joe.
Let us tell you that Chris Evans played the character of Captain America in Marvel Studios films per year since 2011. However, in the Avengers Endgame, makers decided to end his character as he returns to the past using time travel technology. Where we see Stever Roger spends his time with lost love Peggy Carter (Hayley Atwell).
Officially wrapped on Avengers 4. It was an emotional day to say the least. Playing this role over the last 8 years has been an honor. To everyone in front of the camera, behind the camera, and in the audience, thank you for the memories! Eternally grateful.

— Chris Evans (@ChrisEvans) October 4, 2018
Even though, when Chris Evans completed the shooting of Avengers Endgame he announced that his contract has been over. He tweeted it was an honour for him to play Captain America and he was enternally grateful.
Also Read - Avengers Endgame writers reveals why they had to end Iron Man, Captain America and Black Widow