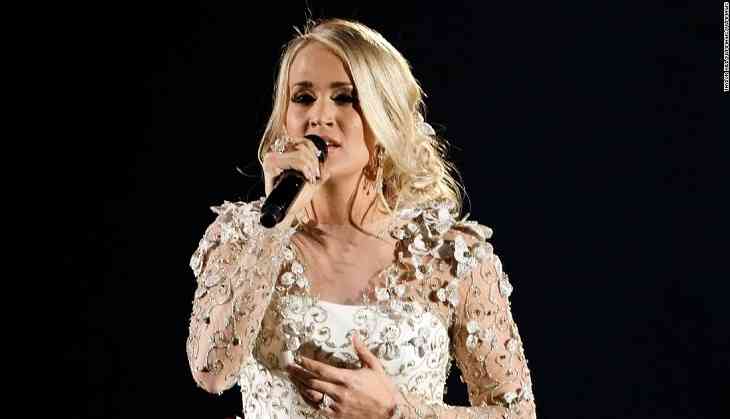 American singer Carrie Underwood is pregnant with baby number 2! The 'Champion' singer is 'over the moon' and exhilarated to be adding 'another fish to her pond', with husband Mike Fisher.
Posting a video on her Twitter handle, Underwood told fans, "Mike, Isaiah and I are absolutely over the moon and excited to be adding another little fish to our pond. This is a dream come true and we are glad to share this with you."
Ooh baby do we have a bundle of info to share with you! Click here for info on The Cry Pretty Tour 360! #CryPrettyTourBundle #CryPrettyTour360 #CryPrettyAlbum @CALIAbyCarrie https://t.co/9K79jKnwai pic.twitter.com/kcL76v6XuK

— Carrie Underwood (@carrieunderwood) August 8, 2018
The 35-year-old also announced that she will be embarking on her 'Cry Pretty 360 Tour' starting in May 2019 to accommodate her pregnancy.
Sponsored by Calia, the tour will kick off on May 1 in Greensboro, NC, and play 55 arenas across the U.S. and Canada. It will be promoted by AEG Presents, reported Variety.
She will be joined on tour by special guests Maddie & Tae and Runaway June.
Underwood and Fisher, are parents to a three-year-old boy, named Isaiah whom they welcomed on February 27, 2015.
(ANI)