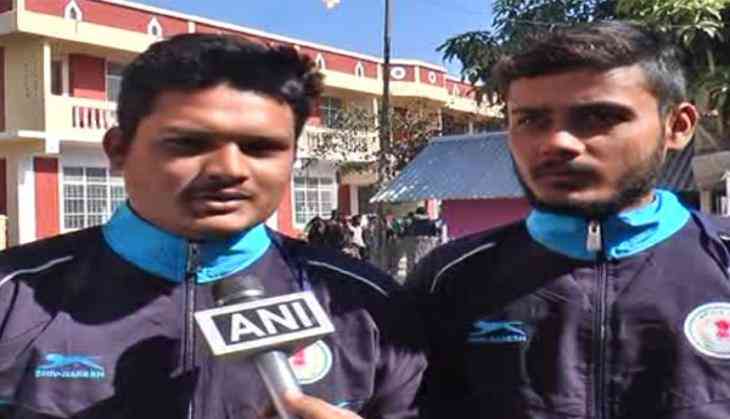 Players, who are participating in the 8th Hockey India Senior Men National Championship (B Division), have been provided better facilities in their accommodation after they had complained initially over the lack of basic facilities.
This changed about came after ANI reported the story and made the problems of the athletes heard.
The players are now getting heaters, proper blankets and mattresses to sleep on. Their rooms have been turned into well-furnished and toilets are now being kept spick and span. They are now happy and have thanked the authorities for looking into their problems.
ANI had, on January 7, reported that the players, who arrived in Imphal to participate in the hockey tournament, complained of inadequate facilities provided to them by the sports authorities.
The players lamented they were not being provided with blankets, adequate food or proper toilet facilities.
After the complaints made by few players of poor provision of basic requirements of the Hockey players and officials, Manipur Hockey has rectified by providing maximum basic amenities like thick blankets, hot water, two mattresses to each player, and also provided good food menus including vegetarian and non-vegetarian to all the participants.
Akshay, a player from Delhi told ANI, "It was a bit difficult to adjust on day one, but it takes time to adjust to a place at first. Now everything seems alright. When we arrived there were fewer numbers of mattresses, now they have carpeted the floor and extra mattresses and blankets have been provided. There are geysers and room heaters as well and mineral water is there for drinking. Now the facilities being provided are satisfactory".
He added that the Manipur Hockey authority is taking good care in terms of sanitation and food is also freshly served.
Elana Norman, the CEO of Hockey India, affirmed that the basic facilities for players are being put on priority.
"We have been here for a couple of days now. The state association and the state government have worked very hard to address some of the concerns of the players. I believe now that the players are quite satisfied with what is being provided to them. I hope if anything else that comes up, they will address that to us directly and we will help them to rectify it. Some of the concerns from the players were obviously food which I believe is totally being taken care of now. Everyone is quite happy with the food," Norman asserted.
-ANI