Methods that can help you relieve period pains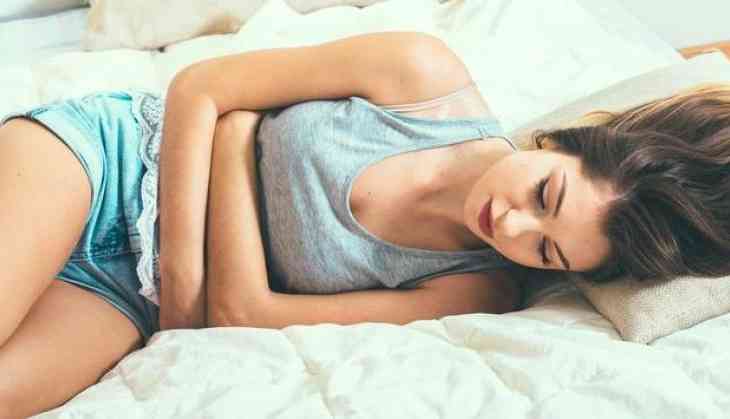 Period pain is painful for every woman. For some women, handling menstrual cramps are like a roller coaster ride going inside their abdomen and for others, it is like a severe chronic pain that can be even debilitating.
Women are miserable at that certain time of the month because it is not at all easy as it affects their health, their mood, their professional and their personal life. They cannot even sleep comfortably. Even many doctors said that the pain cause during a woman`s menstruation period can be as intense as a heart attack.
So, here are some traditional ways to lessen the period pains :
Drink more water
There is no side effect in drinking more water. It is essential to hydrate yourself with 15-20 glasses of water everyday. It helps to make your periods sufferable. Even if you don't eat stomach full, try to stay hyderated at least during periods. You will feel less pain. Water helps to relieve the dehydration caused by diarrhoea during periods.
Also Read: Good News Ladies! This app will reduce your suffering from period pain
Avoid caffeine
Avoid drinking too much coffee, tea or cold drinks during periods as it can increase your period pains. Instead of trying caffeine, go for any fresh fruit juice during your painful days. Try using a heating pad or a hot water bag.
A hot water bag against your lower abdomen always helps as they ease the period pains. The heat relaxes your tensed muscles, which helps the blood to flow easily and relieving cramps during menses.
Use essential oils to massage
There are certain essential oils which can be helpful in this situation. It can be very relaxing and will be a treatment for lessening period pains intensity. Lavender essential oil is one of the best antidotes for period pains. A few drops of castor or sunflower oil massaged on the abdomen will give you the relaxation from the pain.
Having magnesium-rich foods
It is an essential micronutrient that helps to relax muscles. During cramps, it helps in calming the tensed muscles and relieving the pain.
Read On More On Catch: Meghan Markle's diet plan and exercise regime before the royal wedding