Coronavirus: Perils pregnant women face from deadly pathogen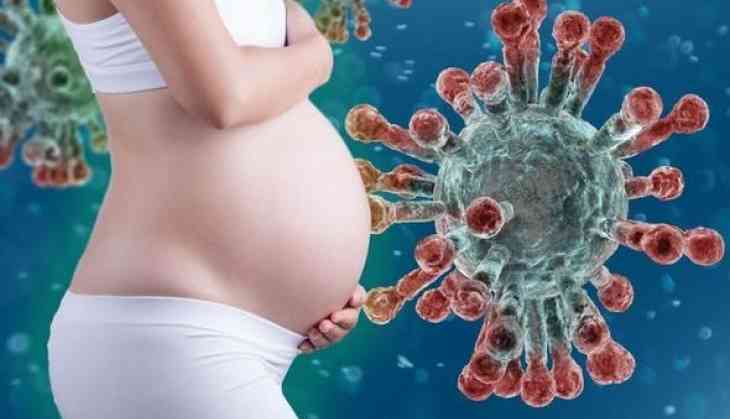 The coronavirus epidemic that has laid claims to more than 1,300 lives and caused infection to roughly 40,000 people in the world has arguably culminated to one of the worst health crises of this century. The Covid-19 infection started in early December last year in China's Wuhan city. As maintained by the latest development, people in at least 25 countries have been infected by coronavirus thus far.
While the growing spread of coronavirus has put all section of society at risk, the risk linked with Covid-19 infection for pregnant women need significant heed.
In a latest study published in the Lancet, a renowned health journal, researchers stated that accessible proof thus far shows that the risk of vertical transmission (mother to child) might be low or equal to that seen in the time of the SARS-CoV-1 outbreak.
The study, issued on 12th February, was constructed on an analysis of nine pregnant women who were infected with Covid-19 delivered babies.
The researchers wrote, "As the Covid-19 outbreak unfolds, prevention and control of Covid-19 infection among pregnant women and the potential risk of vertical transmission have become a major concern."
Examination of the nine pregnant women infected with Covid-19 and their newly born child showed that only two neonates developed Covid-19 infection after birth.
The first case was varified 17 days after birth. The child had a history of having close contact with two people who were infected with the virus—the mother and maternity matron.
In the second case, the Covid-19 infection was confirmed at 36 hours after birth. In this case as well, researchers said possibility of a close contact with an infected adult after birth couldn't be dismissed.
Therefore, in the narrow study of nine infected pregnant women who delivered babies, there weren't any cases on newborns with Covid-19 infection at birth. This points that transmission of the virus from mother to child did not happen during the pregnancies.
However, the researchers have advised that this a limited study and though its discoveries are priceless in the present circumstances.
"Although the study analysed only a small number of cases (nine women with confirmed Covid-19 pneumonia), under such emergent circumstances these findings are valuable for preventive and clinical practice in China and elsewhere," the study said.
Apart from this, all the nine deliveries in this study were caesarean. Hence, the study cannot comment on if vertical transmission of the virus is possible in the time of vaginal birth.
The other hindrance that the analysis faces is that it focuses on women in late stages of pregnancies. More evidence is needed to comment on the risk of mother to child communication or other risks linked with women who contracted virus in early stages of pregnancy.
However, no firm confirmation is as yet available to corroborate the possibilities of vertical transmission of Covid-19 infection from the mother to the baby.
Based on their observations in past research, the study advises these precautions for pregnant women:
Pregnant women and newborn babies should be considered key at-risk populations in strategies focusing on prevention and management of COVID-19 infection.
There is a need to strengthen health counselling, screening, and follow-ups for pregnant women.
Visit time needs to be reinforced and use of protective clothing emphasised.
Newborns of pregnant women with suspected or confirmed Covis-19 infection should be isolated in a designated unit for at least 14 days after birth.
In such cases, the newborns should not be breastfed.
It should be ensured that newborns of infected mothers don't have close contact with the mother while she has suspected or confirmed Covid-19 infection.
Also Read: Coronavirus: Researchers release microscope images offering closer look at deadly pathogen
Also Read: Coronavirus: Indian crew under quarantine sends 'SOS' video, appeals PM Modi for help